Pioneering women in dentistry pave the way for excellence in the profession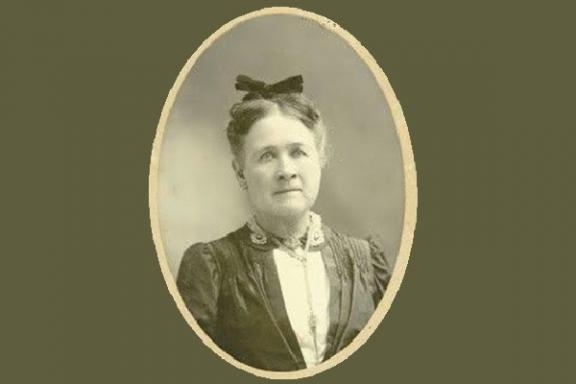 Since its formation as a separate medical field, dentistry has gone through several reforms and has achieved huge milestones.
As dentistry developed over the years, pioneering women broke traditional barriers for their gender and set the standards for the women who followed in their path as dental professionals1. 
As early as 1859, the first woman dentist, Emeline Roberts Jones, established a regular dental practice in the United States2. Lucy Beaman Hobbs Taylor (pictured above) in 1866 become the first woman in the world to graduate from a recognized dental college. In 1892, Dr Mary Stillwell-Kuedsel founded the Women's Dental Association, which was followed by the creation of the Federation of American Women Dentists (now the American Association of Women Dentists) in 1921. 
The first book on pediatric dentistry, Dentistry Dental Book: Operative Dentistry for Children was published in 1927, thanks to a dedicated woman dentist, M. Evangeline Jordon, who was also the first pediatric dentist in the United States3.
Once a minority, women now outnumber men in most dental schools
When the dentistry profession started to be standardized in the late 1800s, no more than 1% of dental students were women.
Today, studies show that in the majority of countries with available data, women graduates outnumber their male counterparts in dental schools.
Of course, the number of female dental school graduates varies across the globe. However, in 10 European countries (Czech Republic, Denmark, Iceland, Ireland, Latvia, Lithuania, Norway, Poland, Romania and Slovenia) in 2016, 70% of dental school graduates were women. The proportion of women graduates was just above 50% in France (55%) and in the United Kingdom (56%), while in the USA the gender ratio was almost equal4. 
The number of women in leadership roles in dental education has also increased significantly over the past two decades. However, most of the top leadership positions in professional dental associations are still held by men, and stark gender inequalities persist in dental research and academia5.
FDI supports women as leaders in the dental profession
Several organizations, including FDI, seek to improve academic and professional opportunities for women and promote female representatives in leadership roles. In 1996, FDI's European Regional Organisation established the Women in Dentistry working group to monitor the gender balance in the profession and address the difficulty of achieving a work-life balance, the difference in income between men and women, and the lack of female decision-makers in dentistry6.
As the percentage of women in the profession increased worldwide, in 2001 FDI established the Women Dentists Worldwide Section7 to coordinate the activities of national groups; promote the gathering of information about women dentists; address inequalities where they exist; and enhance women's full participation in all aspects of the profession8. The section was initiated and run by the woman who would later become the first woman president of FDI, Dr Michele Aerden of Belgium.
After over 100 years without a woman president, FDI elected Dr Aerden (2005 to 2007), who paved the way for three more women to follow in her footsteps: Dr TC Wong of Hong Kong (2013 to 2015), and Dr Kathryn Kell of the USA  (2017 to 2019). Dr Ihsane Ben Yahya of Morocco is the FDI President-Elect and will become the fourth woman president of FDI in 2021. 
Women working in oral health help shape a vibrant system that defines the future of the profession, promotes a more inclusive health policy, advances research, practice and clinical care9. Accordingly, FDI continues to advocate for women to be equally represented and included at every level of the profession.
---
1 Kamatović T et al. The pioneer women in dentistry. Zdravstvena zastita. 2013;(42).
2 Hyson J M. Women Dentists: The Origins. Journal of the Californian Dental Association. 2002;30(6): 444-451.
3 Loevy H T. and Kowitz A A. How the Middle West w s won: women enter I dentistry. International Dental Journal. 1998;48: 89-95.
4 Tiwari T et al. Gender Inequalities in the Dental Workforce: Global Perspectives. Advances in Dental Research. 2019;30(3): 60-68.
5 Reed M J. The Role of Women in Dental Education: Monitoring the Pipeline to Leadership. Journal of dental education. 2012; 76(11): 1427-1436.
6 The European Regional Organization of the FDI World Dental Federation. Women in Dentistry [Internet].  Available from: https://www.erodental.org/organs-and-bodies/working-groups/women-in-dentistry/. [Accessed 25 March 2020]
7 Furtinger V B. Is European Dentistry Becoming a Female Profession?. Acta stomatol Croat. 2013;47(1): 51-57.
8 FDI World Dental Federation. Women Dentists Worldwide [Internet]. Available from: https://www.fdiworlddental.org/who-we-are/people-structure/sections/women-dentists-worldwide. [Accessed 25 March 2020]
9 Gallagher J E and Morison S. Women in academic leadership: A chance to shape the future. Journal of Dentistry. 2019;87: 45–48.