Save the date: FDI to present Oral Health Observatory e-poster at IADR General Session in March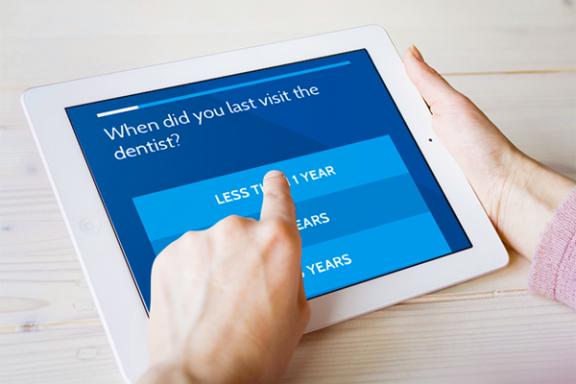 The Oral Health Observatory (OHO) was launched in 2014 to generate standardized data on oral health. An app and online questionnaires have been developed for dental practitioners and patients to collect data on oral health behaviours, healthcare needs, and the impact of oral health on quality of life.
This unique project has been collecting data in 11 countries, with almost 9,000 paired questionnaires submitted globally to date, with five countries now nearing completion. The analysis of the collected data will provide the basis for advocacy work carried out by FDI, National Dental Associations and other interested stakeholders at the national and international level.
FDI will present at the International Association for Dental Research General Session in March 2020
FDI in collaboration with the University of Sheffield and with the support of GSK have successfully submitted an abstract to present an e-poster of data from China, Colombia, Italy, Japan and Lebanon at the International Association for Dental Research General Session from 18–21 March 2020.
This preliminary research demonstrates self-rated oral health was consistently associated with a positive impact on overall well-being and general health, further emphasizing the importance of oral health for individuals.
This research demonstrates the benefits of large-scale collaborations aimed at providing standardized international data.
Read more about the OHO project here.
Collecting data to improve oral health outcomes
Oral diseases affect half of the world's population (3.58 billion people), making them the most common noncommunicable diseases globally. Despite their widespread nature, reliable and standardized global data on them are limited. Oral health data are rarely integrated into national disease surveillance, particularly in low-and middle-income countries. There is an urgent need to assess the true impact of oral diseases and develop strategies to abate them in order to improve health outcomes in a measurable way.
Find out more...
Oral Health Observatory compiles standardized data on oral health through an app that dentists can use to collect data on their patients' oral health.