Together against antimicrobial resistance: oral health professionals must play their part
In this new Dental check-up episode, Dr Wendy Thompson and Dr Pramod Subbaraman highlight the important role of dentists and their teams in tackling and preventing antimicrobial resistance – one of the biggest global health threats. Listen now.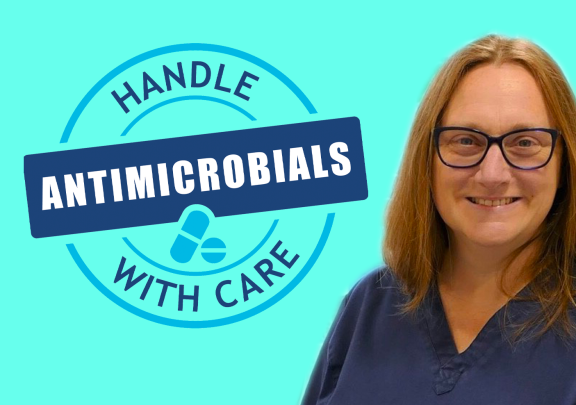 Antimicrobial resistance (AMR) is a real problem that is happening right now! It is recognized as one of the biggest threats to global health by the World Health Organization (WHO) and is expected to be responsible for 10 million deaths each year by 2050. Dentists are responsible for prescribing around 10% of all antibiotics to humans.
This World Antimicrobial Awareness Week (WAAW), FDI calls on all oral health professionals to raise awareness of AMR and prescribe antibiotics only when absolutely necessary.
Let's commit to tackle antimicrobial resistance TOGETHER
During a special WAAW episode of the Dental Check-up Podcast, host and journalist Tony Johnston sat down with distinguished experts within the field of AMR in dentistry – Dr Wendy Thompson and Dr Pramod Subbaraman – to discuss the role of oral health professionals in tackling AMR.
In an engaging conversation, Dr Thompson highlights that antibiotics are lifesaving drugs and when you need them, you need them to work. The episode also delves deeper into the issue of misuse and overuse of antibiotics leading to many preventable deaths. Dentists and dental teams have an important duty to not only raise awareness of this issue amongst their peers but also to educate their patients about AMR. Many organizations including FDI and the WHO are leading the way to underline the imminent problems that AMR poses.
"Antimicrobial resistance is when lifesaving drugs no longer work to treat infections. This is a growing issue that everyone has heard of and that everyone thinks is a problem for the future, but actually it is in the here and now." – Dr Wendy Thompson
Listen to the full podcast episode to discover how oral health professionals can play an important role in tackling and preventing AMR.
Are you an oral health professional committed to stop AMR? Show your commitment by signing the FDI Pledge on AMR and discover the many resources available on antibiotics in dentistry.