It's time to apply for the World Dental Development Fund for oral health
Apply by 15 June for FDI's World Dental Development Fund, which supports innovative oral health initiatives around the world.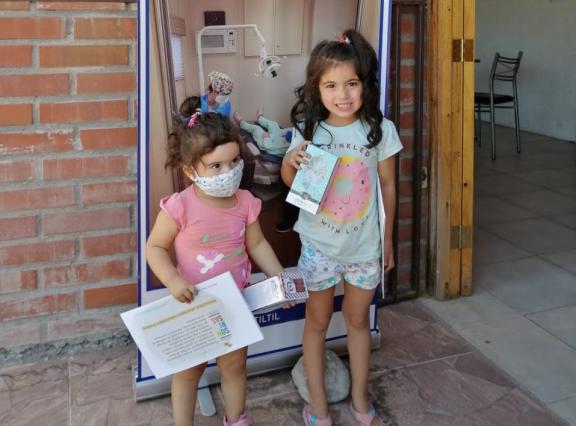 In case you missed it: FDI is still accepting applications for the World Dental Development Fund (WDDF) until 15 June 2021. Applications are accepted on a rolling basis. The fund backs initiatives that promote and improve oral health and prevent oral diseases in limited-income areas with oral health needs.
Who can apply for the World Dental Development Fund?
FDI encourages applicants from within and outside its network. WDDF funding is available to non-members of FDI in addition to FDI Regular and Associate members. To be eligible for funding, non-member applicants must include an endorsement letter from a Regular or Associate FDI member national dental association (NDA). Previous applicants have included ministries of health, national dental associations, non-governmental organizations, hospitals, and universities.
FDI seeks projects that are designed to benefit individuals and communities with demonstrated oral health needs.
FDI gives priority to projects with a prominent educational component and promising potential for sustainability. Projects should focus on at least one of the following topics:
disease prevention and/or eradication;

education;

oral health promotion;

primary health care;

the COVID-19 response.
The World Dental Development Fund supports Comunidad Sonrisas: A community-based oral health programme for children in Til Til, Chile.
Many children living in Til Til suffer from tooth decay. This initiative provides comprehensive oral healthcare for children through sustainable, community-based interventions. Over 500 children between the ages of 1 to 11 were able to receive dental treatment as well as oral health education.
Learn more about the Comunidad Sonrisas oral health outreach in the short video below:
Feeling inspired? Apply today! Applications are accepted on a rolling basis. The deadline is 15 June 2021. Further information about the application process can be found here.