FDI supports educators and students through interactive curriculum on optimal oral health habits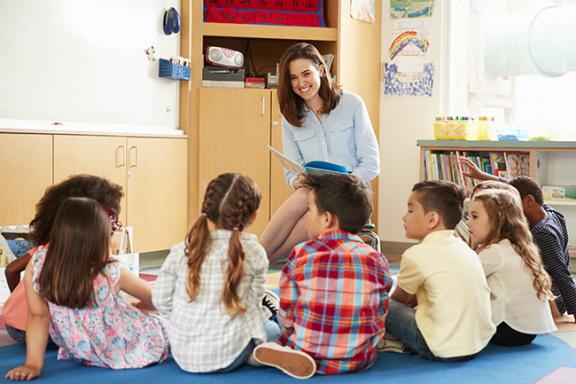 Tooth decay is the most common childhood disease worldwide. Global estimates indicate that 486 million children suffer from tooth decay in their primary teeth. Poor oral health can affect school performance: children who have poor oral health are 12 times more likely to struggle in school due to associated illness.
Poor oral health leads to more than 50 million school hours lost each year.
To mark International Day of Education on 24 January, FDI reminds readers of Mouth Heroes for Schools, an FDI-developed teaching resource for children aged 5–9 years. Mouth Heroes gives teachers everything they need to deliver engaging lessons to make sure children take good care of their teeth and mouth.
About Mouth Heroes for Schools
Toothie, FDI's child-friendly mascot, takes children on a journey to develop health-related life skills. By the end of their Mouth Heroes lessons, children will know how to take care of their mouth, avoid certain foods that can harm their teeth and body, take more responsibility for their own oral health, and feel empowered to practice healthy behaviours – now and in the future.
What's included in Mouth Heroes for Schools?
Teacher Guide: The Teacher Guide helps educators navigate the resources included in Mouth Heroes for Schools. The guide is filled with lesson plans and suggests ways to include the other resources (videos, presentations, worksheets, and checklists) as part of a complete lesson on good oral health.
Videos: These short, cartoon-style videos follow Toothie on an adventure to promote good oral health.
Presentations: These PowerPoint presentations are packed with content, including imagery, quizzes, and digital activities. The presentations can be printed out or displayed on a screen.
Worksheets and certificate of completion: The worksheets have been designed to complement the lesson activities, and the 'Good Work!' certificate can be handed out at the end of the lessons to reward the students for their efforts.
Checklist for parents/caregivers: There are ideas included in the Teacher Guide that explore how schools can involve parents and caregivers in their child's oral health work. Teachers can also send their students home with this checklist.
Ready-made assembly: This assembly can be held anytime on or around 20 March to celebrate World Oral Health Day, a day that promotes good oral health for everyone. The assembly includes a script and a quiz, both included in the Teacher Guide.
Promoting oral health education in schools
Last year, FDI conducted a survey that revealed a startling lack of oral health education in schools. Mouth Heroes aims to fill that gap and encourage more health-related curriculum in schools around the world.
Together, parents and teachers play a key role in helping teach children about the importance of good oral health, which will help secure the general health and well-being of future generations. By helping teachers integrate oral health into a complete educational programme, Mouth Heroes can help drive positive change.