Students join forces and commit to oral health advocacy initiatives
The future generation of dentists are motivated to take action, after attending an advocacy workshop, and commit to drive change in their countries.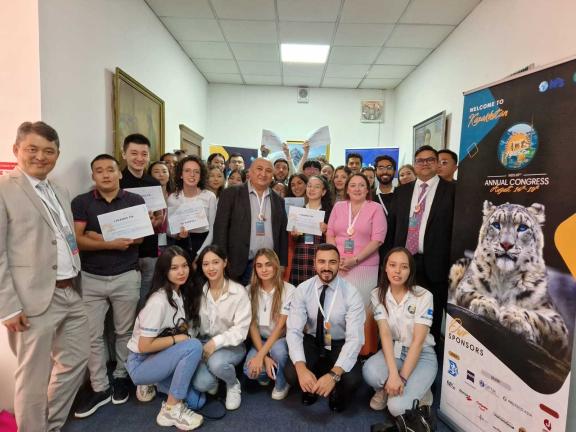 On 19 August, FDI and the International Association of Dental Students (IADS) hosted a practical workshop on "How to Implement an Advocacy Project". Held on the sidelines of the IADS Congress in Kazakhstan, the event was part of FDI's Capacity Building Workshops that are aligned with Vision 2030, and make the case for upstream, systems-level change to achieve real and important improvements in oral health for all.
Dental students pledge to drive change
Dental students are the future of the profession and with the right knowledge and tools, they can be changemakers who help deliver improved care and increase awareness on the importance of having good oral health. The FDI-IADS joint workshop provided practical skills for global dental students to tackle risk factors such as sugar, tobacco, electronic nicotine delivery systems and physical inactivity, in their countries. The students showed great enthusiasm and dental student associations from seventeen countries pledged to implement an advocacy campaign in their countries.
"The dental students of today are the future leaders of our profession. I am so inspired by their conviction and passion to improve oral health in their countries. I stand behind each and every student pledging to advocate for improved oral health. I hope the skills you learned in this workshop will help you to continue being champions of oral health in your countries and beyond", says Prof. Ihsane Ben Yahya, FDI President   
"I am confident that such workshops will foster the right advocacy climate and nurture a resilient young professional workforce. […] This will aid in raising the youth's self-awareness and thus confidence to turn their advocacy skills into practical solutions. When the youth become part of the reporting system, then system reforms start and we shepherd through a positive social change." Huthaifa Abdul Qader, Immediate Past President, International Association of Dental Students (IADS)
The capacity building workshops are supported by Colgate.