FDI's General Assembly approves a new Position on Free Sugars
FDI commits to addressing the global challenge of excessive sugar consumption by formally adopting a Position on Free Sugars. Meanwhile, FDI members are initiating celebrations to tackle this concern, including commemorating a national "No Sugar Day."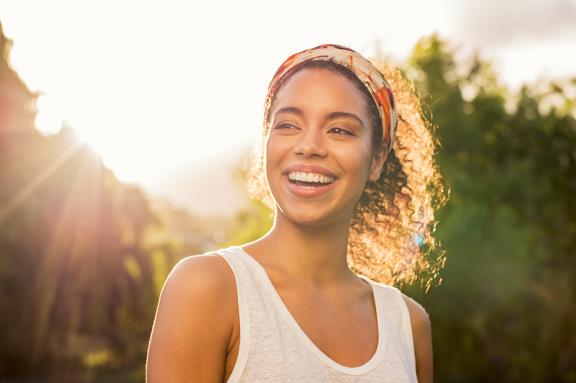 Among the major oral diseases, untreated caries remains the most prevalent with 2 billion cases affecting permanent teeth and 510 million cases affecting deciduous teeth.1 The FDI General Assembly has taken a significant step to address this important issue by adopting the first-ever FDI Position on Free Sugars at the 2023 World Dental Congress (WDC) in Sydney, Australia.
While FDI has been an ardent advocate in addressing the dangers of excessive sugar consumption through various initiatives including World Oral Health Day and capacity-building projects, the leadership agreed that the time was right for a more formal position. Given that sugar is a leading risk factor for dental caries, this important decision paves the way for more effective advocacy on this critical global issue.
The road to FDI's Position on Free Sugars
Throughout the years, FDI has been championing initiatives to address the impact of excessive consumption of free sugars on noncommunicable diseases (NCDs). For example, the Second Edition of the Oral Health Atlas, published in 2015, notes that sugar is a leading factor for tooth decay and recommends policy measures to reduce its consumption. Later in the same year, the FDI General Assembly adopted a Policy Statement titled "Dietary Free Sugars and Dental Caries" during the WDC in Bangkok, Thailand.  
Additionally, FDI's Vision 2030, launched in 2021, recommends "adopting a strong action plan to reduce dietary sugar intake and address sugar as a commercial determinant of health." More recently, FDI has curated and hosted workshops to fight the sugar and tobacco epidemics facing the world.
The FDI Position on Free Sugars builds on past efforts to address free sugars and proposes key principles for tackling this global public health challenge. In addition, it puts forward key recommendations addressed to a wide range of stakeholders who are well-placed to influence sugar consumption in their communities.
Access the FDI Position on Free Sugars
Available in English, French, German and Spanish
FDI members drive efforts to address the impact of excessive sugar consumption on oral health and general well-being
The launch of FDI's Position on Free Sugars coincides with global celebrations and efforts by FDI members to address the issue of excessive sugar consumption.
As a result of FDI's capacity building workshops aimed at tackling the sugar and tobacco epidemics, a national No Sugar Day is being observed on 1 November in several countries around the world, including in Barbados, Jamaica, and India.
Furthermore, the New Zealand Dental Association is encouraging the nation to Switch to Water this November to raise awareness about the negative impact of sugar sweetened beverages on one's health and well-being.
Earlier this year, as part of the Norwegian Dental Association's efforts, a legislation to prohibit the marketing of unhealthy foods and drinks to children under the age of 18 was approved by a majority in Norway's parliament.
These initiatives emphasize the importance of taking action now to promote the importance of reducing excessive sugar consumption for a healthier future. FDI commends the efforts of its members and encourages members globally to contribute to the reduction of the burden of oral diseases worldwide.
Is your country also addressing the impact of excessive sugar consumption? Tell us at communications@fdiworlddental.org about your contributions.
References
1. Global oral health status report: towards universal health coverage for oral health by 2030. Geneva: World Health Organization; 2022.