Reporting back from Brazzaville: FDI attends WHO capacity-building workshop on oral health
The World Health Organization (WHO) held a capacity-building workshop in Brazzaville, Congo, from 27 February–1 March 2019 to speed up the implementation of the Regional Oral Health Strategy in the WHO African Region.
FDI attended the workshop along with 50 other participants, including government representatives working on oral health and noncommunicable diseases (NCDs) in ministries of health in the region, health experts from WHO country offices in 20 African countries, the International Association of Dental Research, and other partners.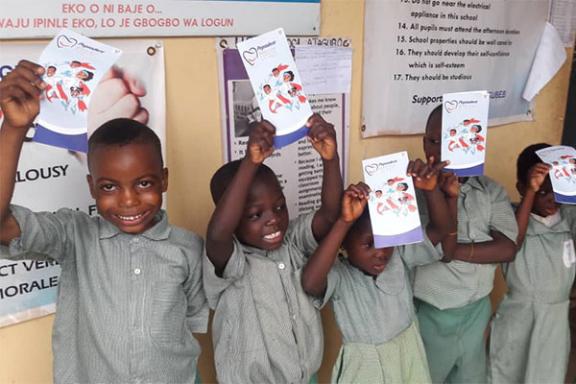 Action needed for oral health in Africa
Good oral health is essential for living well. In the WHO African Region, poor oral health causes millions of people to suffer from devastating pain, increases the financial burden for society, and seriously affects quality of life and well-being. More action is needed to prevent and treat oral diseases and promote oral health in the region, particularly at the local level.
The main objectives of the workshop were to:
understand the current situation of oral health in the region;
discuss the Regional Oral Health Strategy;
start to develop the action plan for the prevention and control of oral diseases as part of national action plans for prevention and control of NCDs;
develop a draft national roadmap for oral disease prevention and control at the country level.
Identifying challenges and mapping out solutions
While participants acknowledged the overall progress made in the oral health agenda in the WHO African region, they also focused on gaps in policy intentions and implementation. They remarked that progress towards achieving universal health coverage (UHC), including essential oral health care, remains slow. Participants identified the following elements as crucial to advance the oral health agenda:
Improved collaboration across sectors
More political leadership and commitment
Increased community involvement and ownership
Appropriate budget allocations for sustainability
Dr Olabode Ijarogbe, immediate past president of the Nigerian Dental Association and FDI Public Health Committee member, represented FDI at the workshop. 
Following the workshop, he said:
"I am heartened by the outcomes of this workshop and I look forward to achieving our goals for oral health together with WHO and others in our community. To make progress together, WHO has asked us to support country adaptation of the Regional Oral Health Strategy in Africa; support the development of "best buys" for oral health to integrate essential oral care in UHC; and disseminate WHO guidance and resources to civil society organizations, including professional associations. We will take these instructions and run with them!"
FDI is committed to strengthening oral healthcare systems in all countries that are part of the WHO African region: a well-implemented Regional Oral Health Strategy can contribute to reducing the burden of oral diseases and other NCDs and improve overall health.
Find out more...
We work closely with our strategic partners to raise the profile of oral health on the noncommunicable disease and global health agenda. Our partnerships serve to drive action on oral health and identify health win-wins on cross-cutting issues.