Improving access to oral healthcare through integration into primary healthcare
On 7 March, FDI held a roundtable discussion with various stakeholders on the barriers and opportunities of integrating oral health into primary healthcare.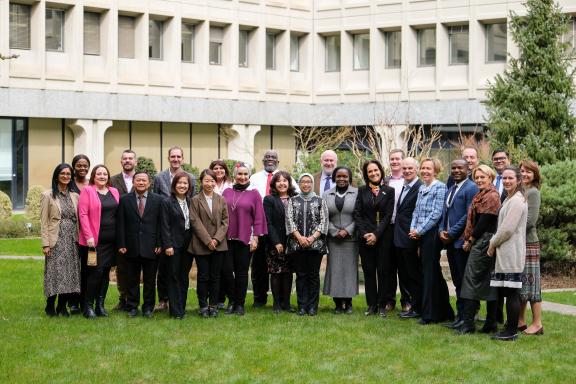 Oral diseases continue to pose a significant challenge to public health and often lead to the development of other noncommunicable diseases. Despite being among the most common and preventable noncommunicable diseases worldwide, many people struggle to receive proper oral care due to major barriers, including access to affordable, appropriate and quality oral health services.
To address the issue of inequitable access to essential, people-centered oral healthcare, FDI held a roundtable discussion on 7 March 2023 with the support of Unilever Oral Care. The roundtable identified the major barriers and actions countries can prioritize to achieve equitable access to oral care. The discussion also allowed stakeholders to review existing evidence of the challenges of universal access to oral care and analyze best replicable practices for expanding access to oral care at the primary healthcare level. The roundtable discussion aligns with FDI's Vision 2030 report, which makes the case for system-level changes to achieve measurable and significant improvements in oral health.
FDI and stakeholders from all regions commit to improving access to oral healthcare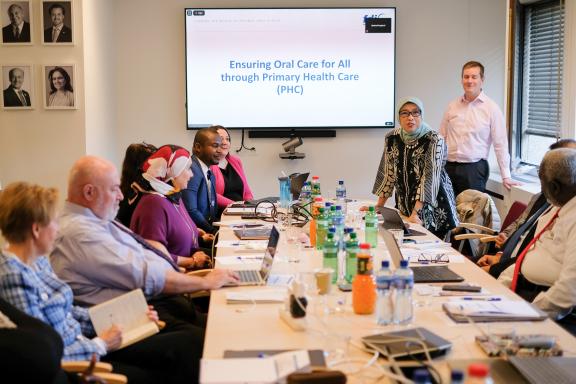 The roundtable, held at FDI headquarters in Geneva, Switzerland, included representatives of National Dental Associations in Vietnam, Indonesia, Ghana, and Nigeria, the World Health Organization, FDI experts from Public Health Committee and FDI Vision 2030 Implementation and Monitoring Working Group and permanent mission representatives. The roundtable was also attended by FDI President, Prof. Ihsane Ben Yahya, and representatives of Unilever Oral Care. The discussion highlighted the urgent need for action at the local, regional, and global levels.  It also stressed the major barriers to universal access to essential oral healthcare, including maldistribution of the oral health workforce, unequal access to advancing technologies, and lack of commitment to dismantling the social determinants of health that contribute to oral diseases. These challenges would be resolved with policy and advocacy for Universal Health Coverage (UHC) for oral health, which would improve accessibility of oral care.
Actions to achieve universal oral healthcare
There has been increasing recognition of the growing burden of major oral diseases and conditions as the United Nations High-Level Meeting on UHC in September 2019 incorporated oral health into the universal health care agenda. Shortly after in May 2021, the 74th World Health Assembly adopted a resolution on oral health requesting a global strategy to support Member States' efforts to ensure Universal Health Coverage for oral health for all by 2030. The following World Health Assembly in May 2022, the World Health Organization seeks to translate the Global Strategy on Oral Health into an action plan for public oral health by 2023, including a framework for tracking progress with measurable targets of oral health to be achieved by 2030. The implementation of UHC for oral health will enable governments to provide the highest quality of oral care for everyone. Vision 2030 highlights the role that primary care could play in oral disease prevention and expanding accessibility to oral health services. FDI has a key role to play in ensuring oral health is integrated into UHC strategies and packages at the country level and continues facilitating conversations regarding UHC of oral health.
As a result of the Access to Care roundtable discussion, an advocacy white paper will be released. This paper is an evidence based practical guide on steps that need to be taken to expand access to oral care and highlights FDI's role of leading the world to optimal oral health.
 
The Access to Care roundtable is supported by Unilever Oral Care.