Smile Grant Awards 2022: FDI recognizes outstanding member projects to promote oral health
Meet the winners, Australian Dental Association and Korean Dental Association, who are championing oral health through innovative initiatives.
The 2022 Smile Grant winners received their awards at FDI's General Assembly that took place in Geneva, Switzerland, on 20 September. The grant is supported by Colgate and recognizes FDI member National Dental Associations (NDAs) that are raising awareness and improving oral health through innovative and sustainable community outreach projects in their countries.
FDI President, Prof. Ihsane Ben Yahya presented the awards to the 2022 winners who are: Australian Dental Association for its Watch Your Mouth podcast, and the Korean Dental Association for its Smile Run Festival. Read below to find out more details about the winning projects.
Watch Your Mouth
The Australian Dental Association's winning project is a podcast entitled Watch Your Mouth, which provides evidence based and up-to-date oral health advice to the Australian public, who can listen to its episodes on-the-go, such as during their daily commute. The target audience of the podcast varies based on the content of each series, with their first series focused on infant and young child oral health, consequently targeting parents and grandparents of children of six years and under. The second series of Watch Your Mouth will focus on cosmetic dental treatments targeting adults aged 20-40 years-old with an interest in fitness, health, and beauty.
To ensure that they reach a wider audience, interviews are conducted by non-dental professionals, who are ideally known amongst the public. The first ever series of this podcast was hosted by the critically acclaimed children's television host, comedian, and father of three young children, James Rees. Having an interviewer who is not an oral health professional allows the discussions to be simpler and easy to consume by the general public, with the aim to emulate a patient-dentist discussion.
FDI congratulates the Australian Dental Association for this brilliant initiative.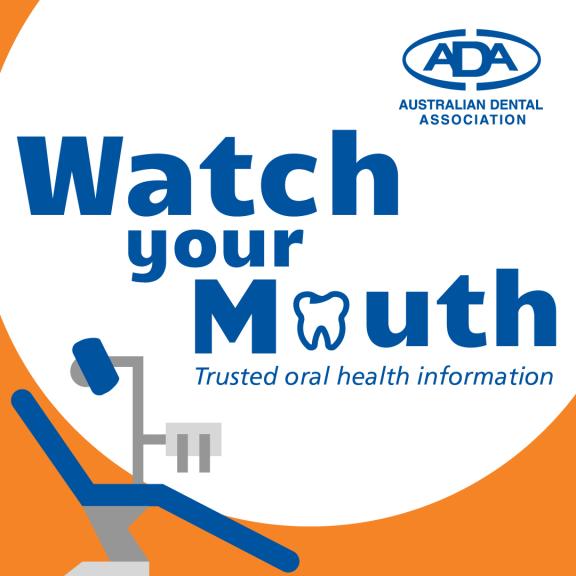 Smile Run Festival
The Korean Dental Association (KDA) received the Smile Grant award for their Smile Run Festival, an annual marathon race designed to raise awareness and support low-income patients with facial disfigurement and oral cancer.
KDA's festival is the result a story they heard over a decade ago. In 2010, a TV show introduced an old lady in Korea who lost her nose after having measles when she was 3 years old, and her nasal prosthesis failed, leaving a screw on her forehead. She said that she felt embarrassed in public, and her disfigurement discouraged her social life. Many people were shocked that social security failed to help her. This is when KDA stepped up to provide help to such patients.
Through the Smile Run Festival, KDA bears treatment expenses for facial disfigurement and oral cancer patients. In the long term, the programme supports their successful social life and economic activities. The marathon race is also designed to improve public awareness and has been held for 12 consecutive years from 2010 to 2021, except in 2020 due to the COVID-19 pandemic. It has provided financial assistance to a total of 19 low-income patients for their medical treatments and ensure long-term support for their social and mental well-being.
According to the National Cancer Centre, the number of oral cancer patients has increased by 21% for five years from 2015 to 2019. Against this backdrop, KDA has organized walk-in educational programmes alongside the marathon race, which include free dental examinations and anti-smoking campaigns.
FDI commends the inspiring initiative of the Korean Dental Association.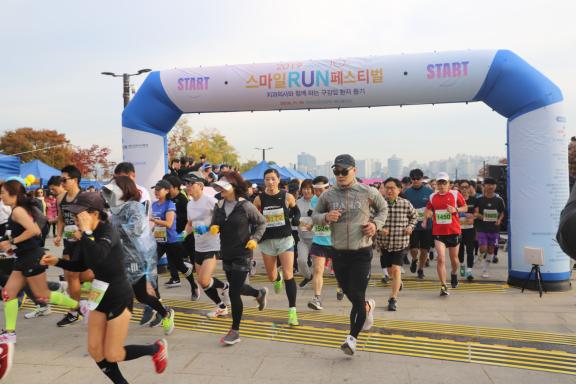 Would you like to apply for an FDI Smile Grant?
The grant is included within the scope of the FDI Whole Mouth Health Project, which advocates globally to promote oral health literacy as an important element of everyday prevention. Launched by FDI in 2019 and supported by Colgate, Whole Mouth Health aims to empower practitioners to deliver personalized oral health education in a way people can understand and apply to their daily lives.
Are you an FDI member association and would like support for your local project? Find out how you can apply.