FDI launches Consensus Statement on sustainable oral healthcare
Do you ever wonder how the dentistry community can improve its environmental impact? To find out, read FDI's Consensus Statement.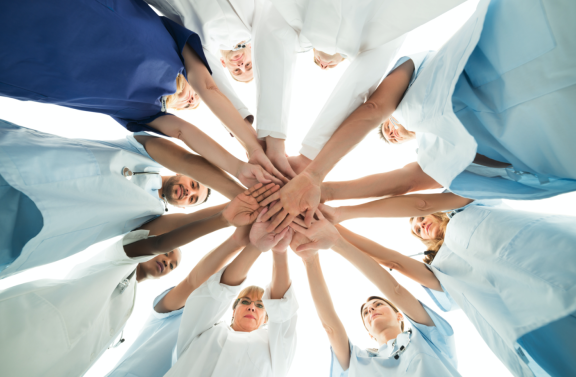 On 30 March, FDI and key stakeholders in the oral healthcare supply chain came together at a Consensus Summit to celebrate the launch of a jointly developed Consensus Statement on Environmentally Sustainable Oral Healthcare (Consensus Statement), which outlines the challenges and solutions to improving sustainability in dentistry. And recognizes that the oral healthcare sector has a responsibility to provide environmentally sustainable care without compromising patient welfare.
There is no doubt that one of the greatest threats faced by our planet today is climate change and environmental pollution. The healthcare sector is responsible for around five per cent of global greenhouse gas emissions, of which oral healthcare is an important contributor. The Summit was an occasion to reiterate the importance of cooperation at all levels and brought together key stakeholders in the oral healthcare supply chain including, its five founding partners for the Sustainability in Dentistry project as well as health professionals, academic experts, legislative authorities, and dental associations committed to translating the strategies outlined in the Consensus Statement, into practical solutions in their daily practices.
Delivering sustainable oral healthcare
The Consensus Statement identifies current oral healthcare practices and behaviours, such as air pollution arising from CO2 associated with transport, the high consumption of water, and waste produced from single-use-plastic products that largely contribute to the environmental burden created by the oral healthcare industry. It then provides the best opportunities to improve and deliver environmentally sustainable solutions for the good of the dental profession, the population, and the environment we share globally.
Unfortunately, many routine dental procedures produce hefty greenhouse emissions. To reduce the number of such procedures, it is essential that people take care of their mouths and practice good oral hygiene habits. By taking action to prevent oral diseases, individuals can reduce their carbon emissions through a reduced need for interventions, which has a positive impact on the environment. High-quality preventive dentistry results in the lowest carbon emissions which is why good oral health is good for the patient and good for the environment.
Sustainability in Dentistry, therefore, relies on joint commitments from the patient and the dentist, so they need to work together and build a strong partnership, to help protect the environment. Tools to help educate people on how good oral health has a positive environmental impact and what dentists can do to reduce their carbon emissions have been previously launched to aid this process.
FDI encourages oral health professionals, patients, and stakeholders in the oral health supply chain to read the Consensus Statement to learn how they can play an active role in reducing the environmental impact of dentistry.
Paving the way for a Code of Good Practice
The Consensus Statement will result in a Code of Good Practice, which will provide guidelines and objectives for achieving a sustainable procurement and supply procedure. This will be signed by co-signatories across the supply chain to show their commitment to environmentally sustainable practices while safeguarding optimal patient care.
A press release was distributed to support the launch of the Consensus Statement and FDI Sustainability Task Team members Prof. Nicolas Martin and Dr Steve Mulligan also co-authored a Commentary "Environmental Sustainability Through Good-Quality Oral Healthcare" published in FDI's flagship International Dental Journal. Moreover, they joined forces with FDI President, Prof. Ihsane Ben Yahya to publish an Op-ed.
About the Sustainability in Dentistry project
FDI's Sustainability in Dentistry project was established to motivate and inspire commitment to reduce the collective CO2 footprint of dentistry, targeting practitioners, patients, and the supply chain itself. The project will produce a suite of tools and resources for dental practices and patients to be more environmentally sustainable.
The five founding partners of the Sustainability in Dentistry project are Colgate, GlaxoSmithKline, Consumer Healthcare, Dentsply Sirona, Procter & Gamble and TePe.