President of Pakistan promotes preventive care for optimal oral health
In an interview with Dental News Pakistan, Dr Arif Alvi, president of Pakistan and former FDI Council member, says preventive care is fundamental for good oral health. He says that:
A dollar spent in prevention saves a hundred in curative care.
Dr Alvi was elected the 13th president of Pakistan in September 2018; he has been actively involved in national politics throughout his career as a prosthodontist and orthodontist. After serving on numerous FDI committees and task teams, Dr Alvi was elected as a two-term FDI Council member from 2007–2013. He maintains a familial link to FDI: his son, Dr Awab Alvi, is currently vice-chair of FDI's Membership Support and Liaison Committee.
During his mandate as the president of Pakistan, Dr Alvi hopes to establish oral health as a national health priority, by expanding the role and responsibilities of national dental associations and focusing on personal responsibility as a pathway to good oral health. He says:
We must improve…the oral health of the people of Pakistan. That cannot happen only by curative dentistry, it has to be prevention at a massive scale.
A long-time advocate for World Oral Health Day
As an FDI Council member, Dr Alvi played a leading role in creating World Oral Health Day, which was officially implemented in 2007. "As part of FDI in the early 2000s, I started insisting to establish World Oral Health Day. The date was decided, by my push, for March 20th." Today, World Oral Health Day is the largest global awareness campaign on oral health. Each year, the campaign reaches out to the public, oral health professionals, and policymakers, who all have a role to play in helping reduce the global burden of oral disease.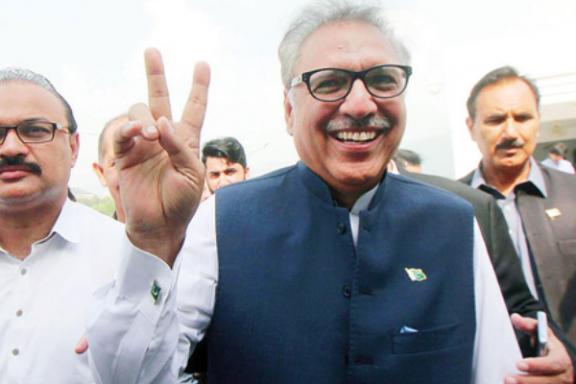 Look at prevention in health, for both communicable and noncommunicable diseases. Improve your diet, exercise. Encourage mothers to breastfeed, increase nutrition levels, look for safe water, work for safe water, keep clean.
While Dr Alvi is no longer officially linked to FDI, his legacy as a World Oral Health Day pioneer and spokesperson for oral health lives on through FDI's mission today.  FDI looks forward to working with visionaries like him, at the government level, to help lead the world to optimal oral health.