Six Nations Rugby Championship: FDI reminds the sporting world of the oral health resources available
On the occasion of the Six Nations Rugby Championship, FDI reminds the sporting world that good oral health is critical to securing optimal sports performance.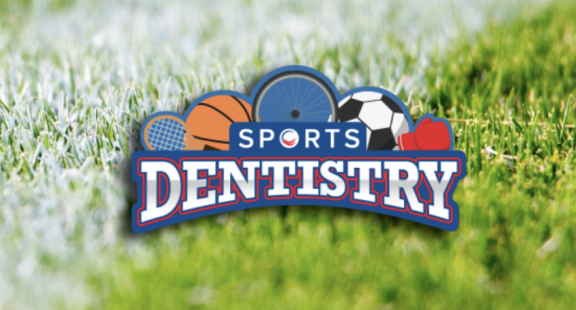 The upcoming rugby tournament Six Nations Championships, a yearly round robin competition between the top six rugby nations in Europe taking place this year on 5 February­–19 March, serves a great opportunity to remind the sporting industry that good oral healthcare is critical for all athletes.
Poor oral health can severely impact athletic performance, moreover in contact sports such as rugby athletes are more likely to be exposed to dental trauma. Professional rugby players can be prone to poorer oral health thus being at a higher risk of cavities and erosion. They are also more prone to dental injuries that can cause training and performance to suffer. For example, tooth decay, gum disease or a toothache can result in severe pain, resulting in poor performance or withdrawal from sporting events. Trauma, such as dental fractures or jaw dislocation – which is prevalent in rugby – and malocclusion can impact several factors relating to performance, posture, balance and sleep.
Access the FDI Sports Dentistry Toolkit and Guidelines
The FDI Sports Dentistry Toolkit and Guidelines offer top tips for athletes and sports organizations to optimize athletes' oral health and performance. Some of the tips included are:
Mak

ing

your oral health a priority, just like your training, nutrition, and physio. Visit your dentist at least twice a year for a complete check-up.


 

Brush

ing

your teeth twice a day for at least two minutes with a fluoride toothpaste (ideally 30 minutes after eating), and clean between your teeth, using interdental brushes, picks, or floss. Chew sugar-free gum or rinse with water after meals and snacks when brushing isn't an option.


 
 

Accidents can happen whether training or playing, so always wear a mouthguard. A custom-made mouthguard is preferable – ask your dentist for advice.
"Oral health is the next greatest challenge for rugby to tackle. No athlete would neglect a thorough warm-up or much-needed visit to the physio – our aim is to foster the same approach to oral care." – Sophie Dartevelle, honorary president of the French Union for Oral Health (UFSBD), former director of the WHO Collaborating Centre for Oral Health in Paris, and FDI Council Member.
The FDI Sports Dentistry Toolkit for sports organizations aims to raise awareness globally among sports organizations about the importance of good oral health for athletes and outlines steps these organizations can take to protect athletes' oral health. Additionally, specific guidelines for dentists and sports medicine physicians, for amateurs and for elite athletes are also available.
About the Sports Dentistry project
Sports medicine contributes to healthier athletes and better performance. In recent years, sports medicine has evolved into a multidisciplinary field that recognizes sports dentistry as a key element.
Sports dentistry is the branch of dentistry dealing with prevention and treatments of the pathologies and injuries of the oral cavity and the stomatognathic system related to sports practice. The stomatognathic system is the anatomical and functional system comprising the teeth, jaws, associated soft tissues, facial muscles and the temporomandibular joint (TMJ).
The Sports Dentistry project is supported by Sunstar.