FDI World Dental Congress
The World Dental Congress (WDC) is a flagship event for FDI, strengthening ties and fostering collaboration within the global oral health community.
To advance the science and practice of dentistry, the WDC delivers:
a cutting-edge scientific programme
interactive forums covering the most relevant topics in dentistry
a dental exhibition attended by the most prominent figures in the dental industry
The FDI World Dental Congress, held in a different host country every year, offers a unique opportunity to meet with leaders of the oral health profession from around the globe.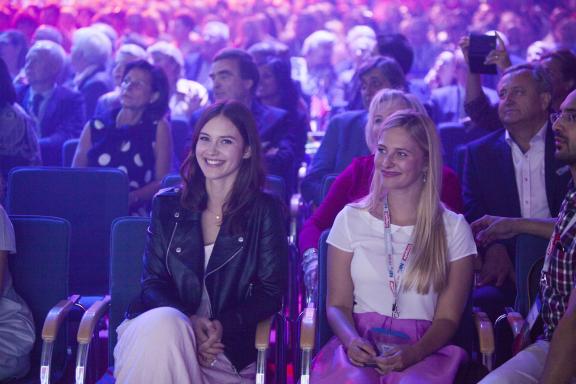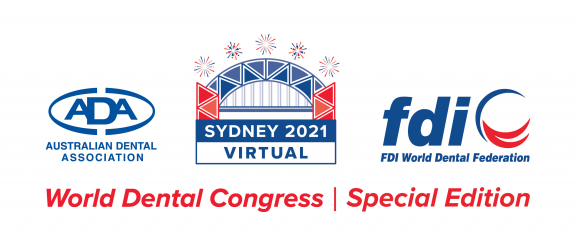 World Dental Congress - Special Edition
Hosted virtually by the Australian Dental Association
26 - 29 September 2021
FDI Parliament Business Meetings
The General Assembly meets once a year at the World Dental Congress. For five days, over 300 FDI delegates debate and make decisions that will influence the future of dentistry. FDI Committees convene to further the projects they work on throughout the year, and FDI Sections and Regional Organizations also hold their annual meetings.
Scientific programme
The World Dental Congress boasts a diverse scientific programme with oral health experts who present on a broad spectrum of subjects in the dentistry field, from caries management protocols to regenerative endodontics. FDI takes great care in creating a unique and modern scientific programme every year.
Exhibition
The four-day dental exhibition offers the dental industry the opportunity to present the latest in oral health technology and practices. FDI is proud of its long-term partnership with exhibitors who consider the Congress to be one of their 'must-attend' events.
In 2021, FDI will host some congress-related scientific sessions through its Oral Health Campus on Central European Time. These sessions include the World Oral Health Forum, FDI Standing Committee fora, FDI education and public health project sessions, and joint sessions with FDI's institutional partners. The CE-accredited programme will run from May–September and will give you a taster of topics to be featured during this year's special edition of the World Dental Congress. 
The FDI Oral Health Campus provides live and on-demand webinars, so if you can't join the session in real time you can still earn your CE-credits at a later date.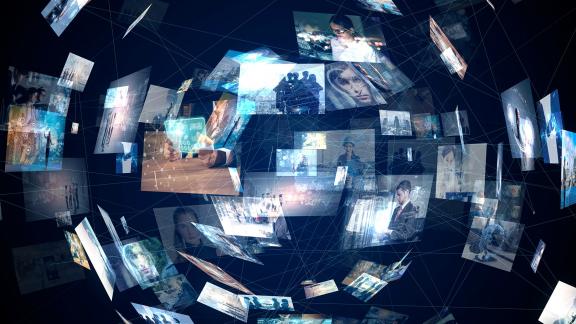 Session title

Session type

Date Time CET

Dentistry in COVID-19 times: Where are we now?
World Oral Health Forum Session 1
 
COVID-19 and the future of dental practice
World Oral Health Forum Session 2
 
Translating the oral health resolution into practical solutions: ceasing the opportunity to turn the tide on oral disease
FDI - World Health Organization - NCD Alliance - IADR Joint Session
 
Sustainability Starts with You
Dental Practice Committee Forum
 
Success stories on integrating oral health into general health 
FDI Public Health Committee / Chief Dental Officer Forum
 
Antibiotic resistance - avoiding the next pandemic
FDI Science Committee Forum
8 September
14:00 - 15:30
Policy into practice: Making cavities history
The Alliance for a Cavity-Free Future (ACFF) Session
 
What have I learned from my years' experience in placing dental implants?
Academy of Osseointegration Symposium
 
Women Dentists Worldwide Forum
Women Dentists Worldwide Section
 
New views on dentistry?
Young Dentists Worldwide Forum
 
The road to achieving and maintaining periodontal health: Assess, treat, maintain
Global Periodontal Health Project
 
Comprehensive oral care for people born with cleft
Oral Health in Comprehensive Cleft Care project
 
The power of data collected in dental practice
FDI Oral Health Observatory project
 
Missing teeth? Organize your patients' continuum of care
Partially Dentate Patients project
 
Advocating for refugees' oral health: How you can make a difference for vulnerable
Refugee Oral Health Promotion & Care project
 
Steps to help your patients quit tobacco for life
Oral Health and Tobacco project
 
Past congresses
| | |
| --- | --- |
| Year | Location |
| 2019 | San Fransisco. USA |
| 2018 | Buenos Aires, Argentina |
| 2017 | Madrid, Spain |
| 2016 | Poznań, Poland |
| 2015 | Bangkok, Thailand |
| 2014 | New Delhi, India |
| 2013 | Istanbul, Turkey |
| 2012 | Hong Kong SAR |
| 2011 | Mexico City, Mexico |
| 2010 | Salvador, Brazil |
| 2009 | Singapore |
| 2008 | Stockholm, Sweden |
| 2007 | Dubai, Unite Arab Emirates |
| 2006 | Shenzhen, China |
| 2005 | Montreal, Canada |
| 2004 | New Delhi, India |
| 2003 | Sydney, Australia |
| 2002 | Vienna, Austria |
| 2001 | Kuala Lumpur, Malaysia |
| 2000 | Paris, France |
| 1999 | Mexico City, Mexico |
| 1998 | Barcelona, Spain |
| 1997 | Seoul, Korea |
| 1996 | Orland, United States of America |
| 1995 | Hong Kong SAR |
| 1994 | Vancouver, Canada |
| 1993 | Gothenburg, Sweden |
| 1992 | Berlin, Germany |
| 1991 | Milan, Italy |
| 1990 | Singapore |
| 1989 | Amsterdam, The Netherlands |
| 1988 | Washington, United States of America |
| 1987 | Buenos Aires, Argentina |
| 1986 | Manila, Philippines |
| 1985 | Belgrade, Yugoslavia |
| 1984 | Helsinki, Finland |
| 1983 | Tokyo, Japan |
| 1982 | Vienna, Austria |
| 1981 | Rio de Janeiro, Brazil |
| 1980 | Hamburg, Germany |
| 1979 | Paris, France |
| 1978 | Madrid, Spain |
| 1977 | Toronto, Canada |
| 1976 | Athens, Greece |
| 1975 | Chicago, United States of America |
| 1974 | London, United Kingdom |
| 1973 | Sydney, Australia |
| 1972 | Mexico City, Mexico |
| 1971 | Munich, Germany |
| 1970 | Bucharest, Romania |
| 1969 | New York, United States of America |
| 1968 | Varna, Bulgaria |
| 1967 | Paris, France |
| 1966 | Tel Aviv, Israel |
| 1965 | Vienna, Austria |
| 1964 | San Francisco, United States of America |
| 1963 | Stockholm, Sweden |
| 1962 | Cologne, Germany |
| 1961 | Helsinki, Finland |
| 1960 | Dublin, Ireland |
| 1959 | New York, United States of America |
| 1958 | Brussels, Belgium |
| 1957 | Rome, Italy |
| 1956 | Zurich, Switzerland |
| 1955 | Copenhagen, Denmark |
| 1954 | Scheveningen, The Netherlands |
| 1953 | Oslo, Norway |
| 1952 | London, United Kingdom |
| 1951 | Brussels, Belgium |
| 1950 | Paris, France |
| 1949 | Milan, Italy |
| 1948 | Dublin, Ireland |
| 1947 | Boston, United States of America |
| 1946 | Paris, France |
| 1939 | Zurich, Switzerland |
| 1938 | Paris, France |
| 1937 | Stockholm, Sweden |
| 1936 | Vienna, Austria |
| 1935 | Brussels, Belgium |
| 1934 | Como, Italy |
| 1933 | Edinburgh, United Kingdom |
| 1932 | Zurich, Switzerland |
| 1931 | Paris, France |
| 1930 | Brussels, Belgium |
| 1929 | Utrecht, Netherlands |
| 1928 | Cologne, Germany |
| 1927 | Copenhagen, Denmark |
| 1926 | Philadelphia, United States of America |
| 1925 | Geneva, Switzerland |
| 1924 | Luxembourg |
| 1923 | Paris, France |
| 1922 | Madrid, Spain |
| 1921 | The Hague, The Netherlands |
| 1914 | London, United Kingdom |
| 1913 | The Hague, The Netherlands |
| 1912 | Stockholm, Sweden |
| 1911 | London, United Kingdom |
| 1910 | Paris, France |
| 1909 | Berlin, Germany |
| 1908 | Brussels, Belgium |
| 1907 | Amsterdam, The Netherlands |
| 1906 | Geneva, Switzerland |
| 1905 | Hanover, Germany |
| 1904 | St. Louis, United States of America |
| 1903 | Madrid, Spain |
| 1902 | Stockholm, Sweden |
| 1901 | London, United Kingdom |