Enhancing oral health and quality of life for Partially Dentate Patients
Access the newly launched interactive platform to help partially dentate patients prepare for their dental consultations.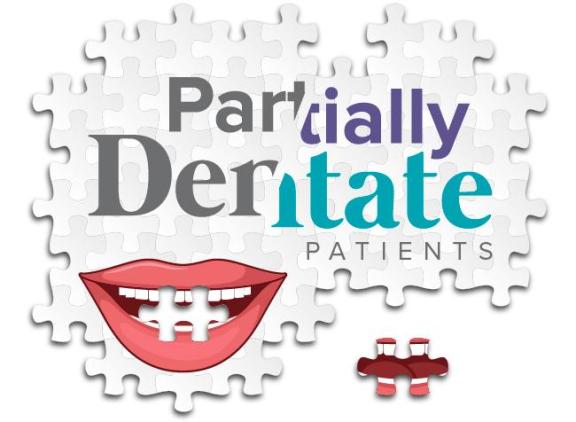 As individuals age, tooth loss becomes a prevalent concern that can significantly impact their daily lives. Fortunately, there is a global increase in the rates of natural tooth retention, meaning that more individuals are entering old age with at least some of their natural teeth still intact.
It is, however, important to recognize that partial tooth loss can still have a significant impact on an individual's life, affecting everything from what they eat to their self-perception. To empower patients and help them prepare for their dental consultations, FDI launched a new interactive tool as part of its Partially Dentate Patients project.
 
Empowering patients to effectively communicate with dentists and explore treatment options
Launched in January 2023, the interactive platform enables patients to effectively communicate with their dentists, facilitating the establishment of tailored treatment and care plans specific to the patient's needs. The platform is already making a difference in the lives of partially dentate patients around the world.
Patients are invited to complete a comprehensive Needs and Preferences Questionnaire, which can be downloaded or sent directly to the dentist via email. By completing the questionnaire, patients can provide their dentist with a better understanding of their oral health status and needs, allowing for more personalized treatment recommendations.
In addition to the questionnaire, the platform also provides an overview of the different treatment options available to partially dentate patients, empowering them to make informed decisions about their treatment in partnership with their dentist.
By equipping individuals with the necessary tools and information, FDI hopes to improve patient outcomes and ensure that the best possible oral health and quality of life can be enjoyed by everyone.

Missing teeth? Keep smiling!
Partial tooth loss can affect every aspect of life, from limiting food consumption to undermining our self-confidence. This interactive platform has been developed to help you prepare for your dental...
About Partially Dentate Patients
The Partially Dentate Patients (PDP) project, launched in 2018, aims to increase awareness about the specific needs and treatment options available to partially dentate patients, and to improve outcomes for these patients by providing dental practitioners and other stakeholders with the necessary tools.
 
The Partially Dentate Patients project is supported by Haleon