FDI announces new partnership with Morita on World Day for Health and Safety at Work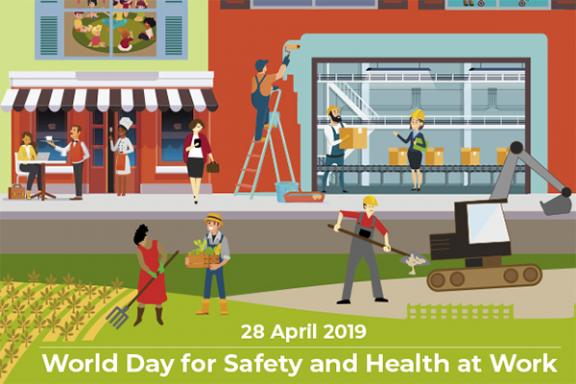 On World Day for Health and Safety at Work, FDI is launching a project to promote health and safety in the dental workplace.
Oral health professionals face numerous risks at work: infection by pathogenic bacteria, exposure to chemical substances or radiation, and musculoskeletal disorders from inappropriate working posture, among others.
As part of the project, Health and Safety in the Dental Workplace, FDI will develop guidelines that will focus specifically on ensuring a clean clinical environment for employees, the importance of adopting a natural and ergonomic working posture, prioritizing well-being in the workplace, and preventing in-clinic infection.
"It's important for oral health professionals to feel supported in the dental practice, keeping their health in mind so that they can deliver consistent, high-quality care to their patients. We welcome Morita's support to promote well-being in the workplace for all oral health professionals."
The project is made possible thanks to a new partnership with leading medical and dental product manufacturer, Morita.
"We are thrilled to support FDI's ambitious new project. As leaders in the dental industry, we are mindful of the importance of a sound and stable workplace for practitioners and patients alike. Optimal oral care begins with health and safety."
About Morita
The Morita Group is one of the most important manufacturers of medical-technical products in the world. They are a leading supplier in the fields of X-ray diagnostics and endodontics, and their product portfolio covers the entire spectrum of dentistry – from imaging systems and cone-beam computed tomography to treatment units, laser and turbines to endodontic measuring and preparation systems. Morita consistently works together with dentists and physicians when they are developing new products.
About World Day for Health and Safety at Work 2019
Led by the International Labour Organization (ILO), the world day this year attempts to take stock of one hundred years of work in improving occupational safety and health and looks to the future for continuing these efforts through major changes such as technology, demographics, and sustainable development.