Use and share our new educational slide deck on global periodontal health
Learn more about FDI's new educational slide deck produced for you to use and share in academic settings and beyond.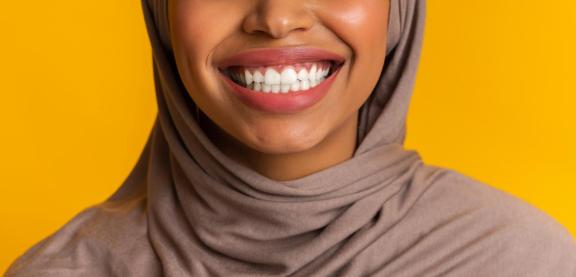 Oral diseases, while largely preventable, pose a major health burden for many countries and affect people throughout their lifetime, causing pain and discomfort. Unfortunately, around 50% of the global adult population is affected by periodontal disease, which when left untreated can cause tooth loss. Periodontal disease is also closely associated with other diseases including diabetes and cardiovascular disease, with which it shares common risk factors.
To help oral health professionals, all around the globe, raise awareness about the effects of untreated periodontal disease, FDI just  launched a set of educational slides based on a formerly released White paper on prevention and management of periodontal diseases for oral health and general health.
The resource is aimed at dental professionals to help promote good periodontal health in an academic setting and beyond. Health professionals broadly are encouraged to use the educational slides and share them amongst their peers and patients to increase attention to the importance of good gum health for a better quality of life. The white paper and subsequent educational slides provide oral health professionals with a comprehensive summary of the main issues related to the global prevalence and impact, aetiology and pathogenesis, prevention, diagnosis and treatment of periodontal diseases. It also identifies the key challenges in tackling the burden of periodontal diseases and provides an action plan for oral health professionals, policymakers, and other related actors.