FDI President addresses the challenges and opportunities in Africa for optimal oral health
Webinar: highlighting the plight of the millions of people without access to oral healthcare in the region and outlining strategies to address the problems.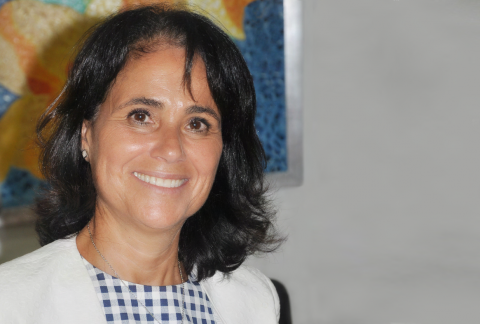 FDI President, Prof. Ihsane Ben Yahya, was recently invited by the African Society of Dentistry and Implantology (ASDI) and the African Journal of Dentistry and Implantology (AJDI) to take part in a webinar, where she discussed Optimal Oral Health: challenges and opportunities for Africa. The event took place online, on 21 April and was moderated by Dr Abdellah Squalli, ASDI President, and Prof. Fethi Maatouk, President of Conférence des Doyens des Facultés de Médecine Dentaire d'Afrique.
Every problem has a solution
Prof. Ben Yahya outlined the epidemiological situation in Africa and stressed that to this day millions of people in the region do not have access to oral healthcare. This is especially concerning as poor oral health can lead to absenteeism at school and work, and an overall poor of quality of life. She then highlighted some of the major challenges and the most prevalent pathologies in the region, which must be tackled to achieve optimal oral health.
Some of the recent positive developments in the oral health landscape were also shared and she put the spotlight on the landmark WHO resolution on Oral health that was approved by members states in 2021, as an important indication of the commitment to the issue at the global policy level. Prof. Ben Yahya also advised that the subsequent WHO oral health strategy is in line with FDI's own Vision 2030 report. She also noted that WHO AFRO's regional oral health strategy is currently ongoing and reminded webinar attendees of its five targets for monitoring and evaluation, emphasizing that strategies to improve oral health must be adopted in regional and national contexts.
Prof. Ben Yahya stressed that while there is still much work to do, the challenges that confront dentistry can be turned into opportunities. It was important, now more than ever, to continue to show resilience and work to effectively prevent and manage oral diseases so that everyone can enjoy a good oral health, and thus a good quality of life.
Are you interested in learning more about Prof. Ihsane Ben Yahya's presentation on Optimal Oral Health: challenges and opportunities in Africa? Watch the full webinar now: