Customize your World Oral Health Day celebrations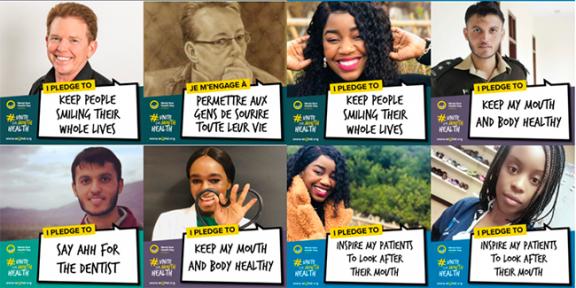 This year, we want everyone to celebrate World Oral Health Day (WOHD) and make a pledge to look after their oral health. We can all #UniteForMouthHealth by creating our own pledges, crafting our own pledge posters, and sending out our own invitations to our local World Oral Health day events and celebrations.
Discover our customizable resources to support your tailor-made WOHD activities:
What will you pledge for? Fill the blank space with your own customized message.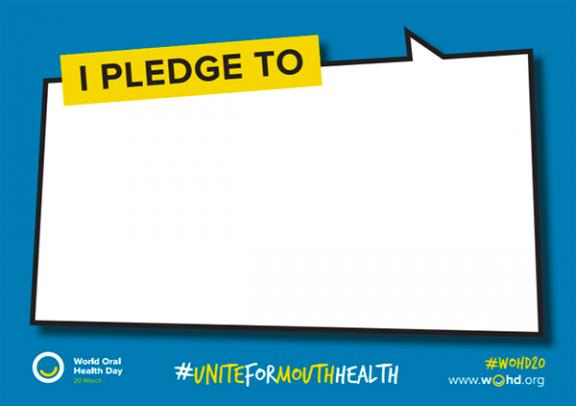 Use the poster to promote what you are doing on World Oral Health Day. Fill the blank spaces with your own pledge photos and share them far and wide.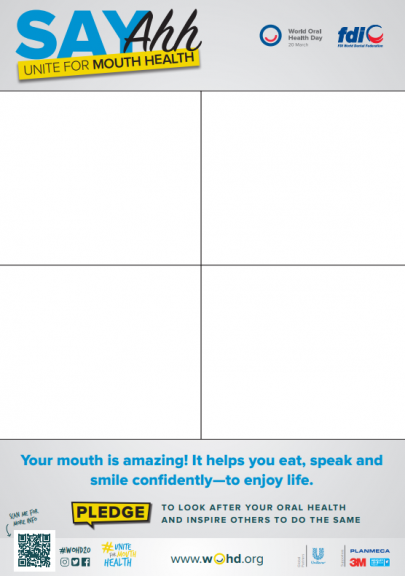 After submitting your own World Oral Health Day event, use this invitation to tell people when and where to go. Fill the blank spaces with your very own event details.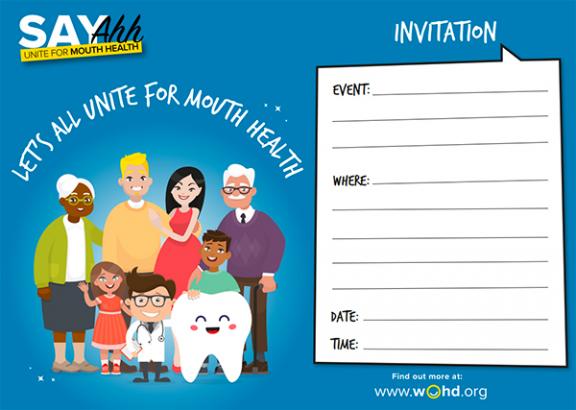 Let's make World Oral Health Day a truly global movement. We're counting on you. Stay in touch and show us how you're getting involved in the WOHD campaign: visit us on Instagram, Facebook, Twitter and LinkedIn.
See all the Campaign resources →
Find out more...
World Oral Health Day is celebrated every year on 20 March. It is an international day to celebrate the benefits of a healthy mouth and to promote worldwide awareness of the issues around oral health and the importance of oral hygiene to looking after everyone old and young.