AEEDC Dubai to lead the international dental community back to business
AEEDC Dubai invites you to talk business, source exceptional products and services and learn form the best minds in the field of Dentistry.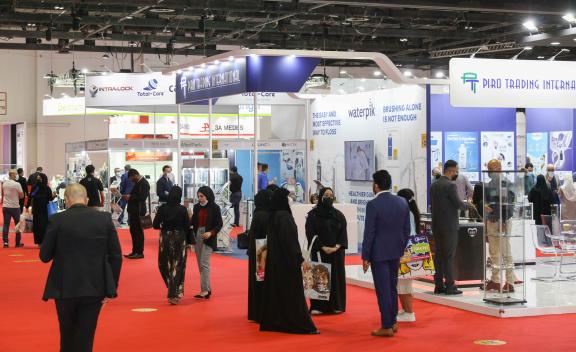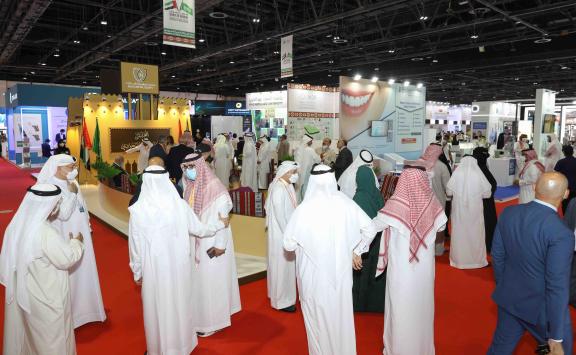 AEEDC Dubai 2022, will be held at the Dubai World Trade Centre from 1st February, 2022 and will bring together some of the world's most renowned, widely acclaimed and distinguished dental figures, personalities and key decision makers related to the field of dentistry. It promises to offer a comprehensive and tailored experience for dentists, technicians, attendees, and industry professionals, filled with lots of education and business opportunities.
AEEDC Dubai 2022 is expected to attract more than 55,000 visitors and participants from 155 countries over its three days. In addition, 150 speakers from across the globe will offer their insights on the most advanced topics in dentistry during 173 Scientific Sessions.
Moreover, with the aim of improving the clinical expertise of dentistry professionals, nine advanced courses and workshop sessions have been specially designed to raise awareness about the latest dental issues while 150 poster presentations will update dentistry professionals on the latest in scientific research and breakthroughs.
Featuring dental forums
AEEDC Dubai will also highlight many other dental forums such as Aesthetic Excellence Forum in collaboration with the Italian Dental Association, Style Italiano Endodontics Forum, Swiss Dental Industry Forum, Emirates Health Services Dental Symposium, Pediatric Dentistry Forum, Dental Education Forum and GCC Preventive Dentistry Forum.
Additionally, two highly specialized conferences are taking place on the sidelines of AEEDC Dubai including 'AEEDC Dubai World Oral and Maxillofacial Surgery Conference 2022' and 'AEEDC Dubai World Orthodontic Conference 2022', running parallel to AEEDC Dubai Conference.
AEEDC Dubai Exhibition will be home to 10 country pavilions from around the world, representing Germany, Italy, France, Switzerland, China, Korea, Pakistan, Brazil, Russia and Turkey.
Working in partnership
For the past 25 years, AEEDC Dubai has been recognized as a beacon of knowledge and a point of reference for dentistry experts, academicians, and industry professionals from across the region and all corners of the globe. This edition of AEEDC Dubai runs with the strategic partnership of the Ministry of Interior Naturalization and Residency Administration, Dubai, and the support of AEEDC Scientific Partner Ministry of Health and Prevention.
The exhibition has also gained the support of Dubai Health Authority, Global Scientific Dental Alliance, Arab Dental Federation, Executive Board of the Health Ministers Council for Gulf Cooperation Council States, GCC Oral Health Committee, Riyadh Colleges of Dentistry and Pharmacy, Arab Academy for Continuing Dental Education, Saudi Dental Society.
The UAE International Dental Conference and Arab Dental Exhibition - AEEDC Dubai, the largest dental conference and exhibition in the world, has always been the compass for all dentists and dentistry professionals who are looking for the latest updates and innovations in the field of dentistry. Throughout the years, AEEDC Dubai has been showcasing the most advanced dental breakthroughs and bringing together the best scientific minds in the field.
Find out more: www.aeedc.com