The FDI World Dental Congress 2021 Sydney will be a 100% virtual special edition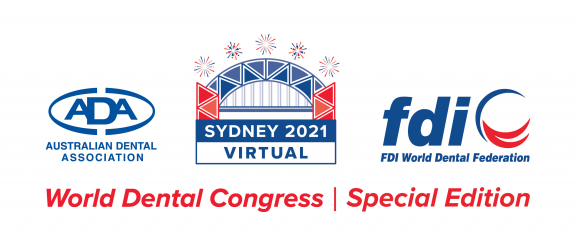 This September 26-29, the Australian Dental Association (ADA) and FDI will present a completely virtual, special edition of the World Dental Congress. Due to COVID-19 travel restrictions, the Congress has been moved 100% online for the first time.
This virtual Congress, broadcast from the International Convention Centre in Sydney, will have the option to stream live sessions as well as pre-recorded on-demand presentations, available for 60 days after the Congress.
Congress participants will have 200+ CE scientific sessions to choose from, with speakers from Africa, America, Asia, Australia, Europe, the Middle East, and New Zealand. Participants will be able to interact with speakers and ask questions in real time.
The industry exhibition will also be held through the same virtual event platform, ensuring a seamless experience for participants to engage with exhibitors and view product demonstrations.
All regular FDI business meetings and the General Assembly will also be held on this virtual platform.
The abstract submission window is shorter this year, submit your abstract today before time runs out
Abstract submission will run only until 15 April 2021. Authors may submit abstracts for oral presentations and posters in the following categories: general dentistry; preventive dentistry; dental treatment and restorative dentistry; and oral surgery, medicine and cancer.
Please submit your abstract(s) as soon as possible and carefully review the Abstract submission guidelines before you submit.