For World Oral Health Day, design your own frame to show off your healthy smile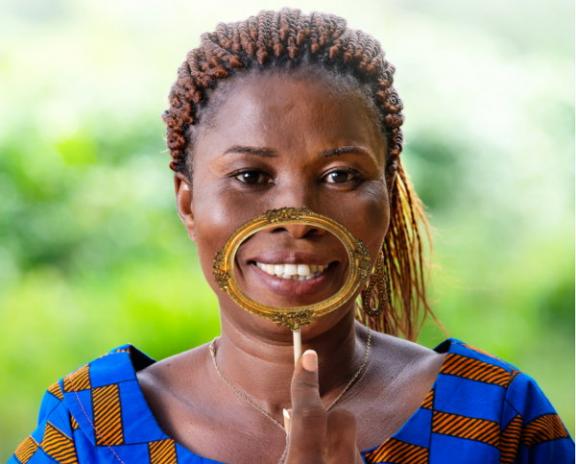 The 2021 World Oral Health Day theme is "Be Proud of Your Mouth." With these five simple words, FDI hopes to motivate you to value your oral health, which also contributes to your overall health and well-being. With this empowering call to action in 2021, FDI calls on you to be #MouthProud.
What's the best way to show your support for World Oral Health Day?
You can support the campaign by using the free, online #MouthProud custom poster tool to place an ornate art frame (you can choose between three different types of frames) over your mouth—as a symbol that you recognize just how significant and important the mouth is—and make a personal commitment to prioritize your oral health. You can choose from several key oral health messages in either French, Spanish or English. You can even write a custom message that is unique to you.
One of the great things about the custom poster tool is that it can be safely done from home. You can show your solidarity with the campaign and contribute to the global movement by sharing your image on social media. All posters can then be found on the Mouth Proud wall.
Make your own cut-out campaign frame
FDI headquarters has had a lot of fun (while social distancing) with the Cut out frame templates: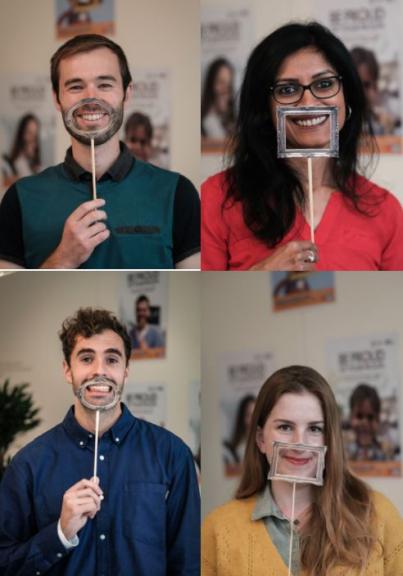 Give it a try and check out the full list of campaign resources!
About World Oral Health Day
World Oral Health Day (WOHD) is celebrated globally every year on 20 March. Its purpose: to empower people with the tools and knowledge to prevent and control oral diseases, which affect nearly 3.5 billion people worldwide. WOHD encourages you to look after your oral health by adopting a good oral hygiene routine and managing risk factors. Preserving oral health can help keep the mind and body healthy too, as well as protect against the spread of infections. 
---
Find out more...
World Oral Health Day is celebrated every year on 20 March. It is an international day to celebrate the benefits of a healthy mouth and to promote worldwide awareness of the issues around oral health and the importance of oral hygiene to looking after everyone old and young.