Countries meet to accelerate implementation of the Minamata Convention on Mercury
Around 150 countries participated in the second Conference of the Parties to the Minamata Convention on Mercury (COP2) in Geneva, Switzerland, from 19-23 November. Delegates at COP2 considered a number of issues, including dental amalgam.
Progress since COP1
In opening statements at the meeting, COP2 President Marc Chardonnens (Switzerland) congratulated the 101 parties that have ratified the Convention and those working to ratify and implement it. He also emphasized that countries must build on the momentum from COP1 as mercury is a growing global problem that requires concerted action. The UN Environment Programme's upcoming Global Mercury Assessment 2018 is set to reveal that global mercury emissions into the atmosphere rose by around 20% between 2010 and 2015. According to the assessment, East/Southeast Asia, Sub-Saharan Africa and South America account for the greatest increases in mercury emissions between 2010 and 2015.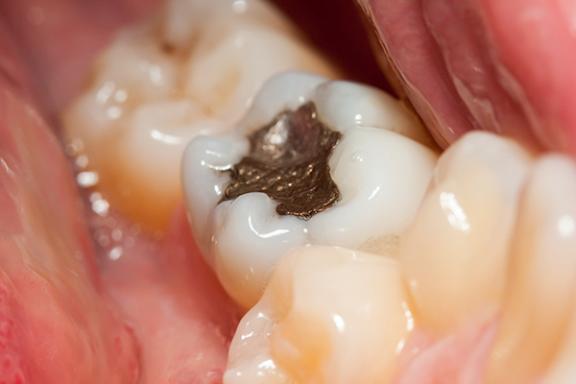 Dental amalgam in the spotlight
The secretariat introduced an agenda item on dental amalgam, as the Convention states that the review of Annexes A (mercury-added products including dental amalgam) and B (manufacturing processes in which mercury or mercury compounds are used) are to be carried out no later than five years after the Convention enters into force. Annex A, Part II, of Article 4 on Mercury-added products and dental amalgam outlines nine provisions for the phase-down of dental amalgam of which ratifying countries must commit to implementing two or more measures.
The EU Group proposed to start the review process as soon as possible while the African Group presented a proposal of a roadmap towards an amendment to the dental amalgam provisions in Annex A. Both proposals were met with strong opposition from many other parties who overwhelming stated that any review or amendment to Annex A and the dental amalgam provisions would be "premature". After intense deliberations offline, delegates agreed to start discussions on reviewing and amending Annex A (including dental amalgam) at COP3 instead. COP3 is scheduled to take place in Geneva from 25-29 November 2019.
Other key decisions adopted
Delegates worked through many technical issues not addressed during COP1 and by the end of the week, adopted a range of decisions including: cooperation with the Basel, Rotterdam and Stockholm Conventions; rules of procedure for the Implementation and Compliance Committee; mercury waste thresholds; harmonized customs codes; contaminated sites; interim storage; capacity building, technical assistance, and technology transfer; and effectiveness evaluation.
Delegates also finally agreed for the secretariat to be permanently based in Geneva. Despite the progress made at COP2, parties were unable to break a decision-making deadlock on the financial mechanism supporting the Convention – this issue will now be considered at COP3.
Next steps
In the lead up to COP3, FDI will continue to work with its members, including the International Association for Dental Research, to advocate for the phase-down, not phase-out, of dental amalgam.
FDI fully supports the phase-down of dental amalgam, but countries and dentists must be given access to safe, effective and affordable alternatives. This will not become a reality in many countries, particularly in low-and-middle income countries, without sustainable funding and increased prevention and research into alternative treatment options.
About the Minamata Convention
The Minamata Convention is a global treaty designed to protect human health and the environment from anthropogenic emissions and releases of mercury and mercury compounds. Specifically, it bans new and phases out existing mercury mines, contains measures to control air emissions and regulates the informal sector of artisanal and small-scale gold mining. It also requires that participating countries phase-down their use of dental amalgam – for environmental reasons first and foremost. The Convention was adopted on 10 October 2013 and entered into force on 16 August 2017. To date, there are 128 signatories to the Convention and 101 ratifications.
---
Find out more...
The Minamata Convention on Mercury and the COP1 to the Minamata Convention on Mercury.