FDI and Saudi Dental Society launch the Saudi Arabia Declaration on Sugars
FDI and the Saudi Dental Society came together at a roundtable in January 2023 to plan strategic action to tackle excess sugar consumption in Saudi Arabia.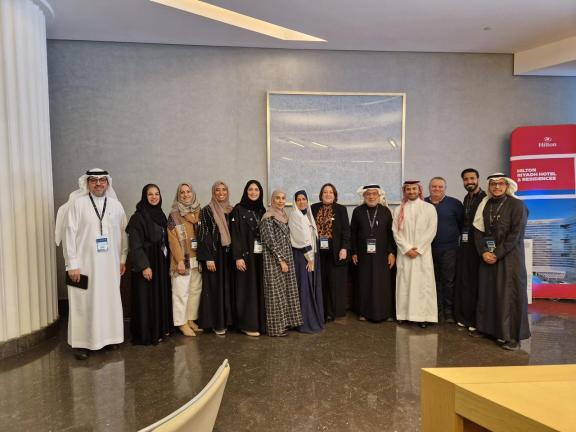 In an ongoing effort to tackle one of the major risk factors for oral health, excess sugar consumption, FDI joined forces with the Saudi Dental Society (SDS) on January 20th, 2023 for a roundtable discussion. This important event brought together key stakeholders to discuss the challenges and opportunities in combating sugar, resulting in the development of the Saudi Arabia Declaration on Sugar. The declaration puts forth various measures to reduce sugar consumption in the country and promote better oral health.
Tackling the sugar epidemic for better oral health
The SDS plans to observe a No Sugar Day on November 1st, 2023, which will be a nation-wide event. The event aims to raise awareness about the harmful effects of sugar consumption and encourage people to reduce their sugar intake. The SDS is also calling on other National Dental Associations in the region to join them in observing the inaugural "No Sugar Day."
As part of its efforts, the SDS has also planned to submit a proposal to the Saudi Ministry of Health (MOH) to reduce sugar consumption through different channels. The proposal will be shared with the ministers of health in other Gulf countries to promote collaboration and reduce sugar consumption across the region.
Dr Samira Osailan, the Vice-President of the Saudi Dental Society and member of the FDI Science Committee, expressed her excitement about the project, calling it a "duty of every dentist to help improve the oral health in the local community via increasing awareness to reduce sugar consumption." She added that the SDS considers the reduction of sugar consumption as an important initiative in its strategic plan to improve oral health in the country.
"This is the first step of a long journey fraught with challenges. But the dental community in Saudi Arabia is now adamant to work hard and move forward with this long-awaited public health project. The support and help of the Saudi Dental Society and the FDI is paramount to its success," says Prof. Asim Al Ansari, a dental public health expert and a participant in the roundtable.
Reducing sugar consumption is an important step towards improving oral health and preventing chronic diseases such as diabetes and heart disease. The efforts of the SDS are commendable and FDI encourages other countries to take inspiration to achieve optimal oral health globally.