Consultation for the draft WHO global strategy on tackling oral diseases opens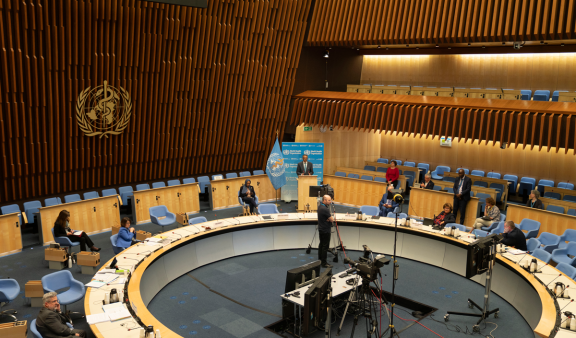 This year, at the 74th session of the World Health Assembly, a landmark resolution on Oral health was approved, asking the World Health Organization (WHO) to develop a series of resources, guidance and actions, including:
"to develop, by 2022 a draft global strategy, in consultation with Member States, on tackling oral diseases, aligned with the Global action plan for the prevention and control of noncommunicable diseases 2013–2030 and pillars 1 and 3 of WHO's Thirteenth General Programme of Work, for consideration by the WHO governing bodies in 2022;" (WHA74.5)
WHO has developed a draft version of the 2022 global strategy on tackling oral disease for public discussion prior to its submission for the 150th session of WHO's Executive Board (24–29 January 2022).
You can submit your feedback via email in the format of a letter by Friday, 17 September 2021.
Details about the consultation
This consultation is an opportunity for civil society to provide comments on the guiding principles and strategic objectives that should steer the global oral health response as part of the noncommunicable disease (NCD) and universal health coverage (UHC) agendas, and inform the 2023 action plan for public oral health and its 2030 targets. Moreover, the draft global strategy currently provides a summary of the roles that different stakeholders should have in the implementation of the strategy.
FDI World Dental Federation (FDI) welcomes the strong alignment of the draft global strategy with Vision 2030: Delivering Optimal Oral Health for All, a roadmap that aims to provide comprehensive guidance for an inter-disciplinary response to oral diseases and inequalities over the next decade.
FDI will be coordinating a consolidated response together with its network of national dental associations (NDAs) to ensure our feedback is evidence-based; reflects the current challenges of dental practice and access to oral health promotion and essential care; and provides national and regional perspectives from across the globe.
NDAs as well as other organizations with an interest in oral health are encouraged to also submit individual responses based on your own experiences, challenges, and solutions to tackle oral diseases, and in line with the vision of delivering optimal oral health for all by 2030.
NB: The consultation is not open for individuals (they are encouraged to share their inputs via participating institutions). Feedback in response to the draft global strategy may include comments on the proposed scope and purpose, context, main problem statement, vision, goal, guiding principles, strategic objectives, stakeholder roles, and links with the forthcoming action plan.
Do you have any further questions about this? Please contact us at advocacy@fdiworlddental.org.