Career management: insights from seasoned professionals
Choosing a career path in the oral health and dentistry profession can be a daunting task, especially for young students who are entering the workforce for the first time. FDI's Career Management project aims to help dental students and professionals in oral health care to explore the different career pathways and opportunities available within dentistry through conversations with seasoned professionals.
In this interview, Dr Taekwan Eom, CEO of Osstem Implants shares his journey within the company, which started 22 years ago in 2001. He first served as the head of its Research and Development (R&D) Centre until 2016 and moved into the role of CEO the following year. He believes his role in the field of oral healthcare service is to "help dentists provide better medical service to contribute to the improvement of human health."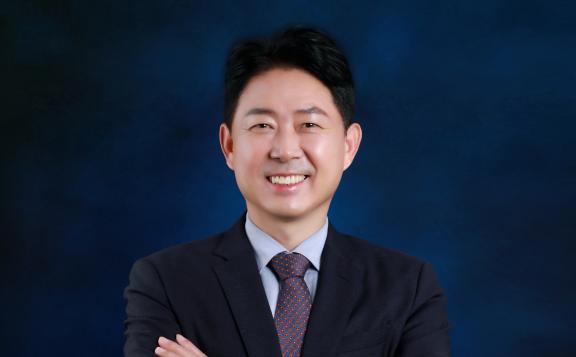 Dr Eom, what specific skills or qualities do you believe are essential for success in the field of oral health?
In the field of oral health, it is essential that we develop a good product based on our knowledge of dentistry, the dental market, and the basics. These products must be supported by comprehensive clinical guidelines to ensure their optimal use. To this end, there should be an educational infrastructure to train dentists on the product's clinical guidelines and clinical knowledge.
Throughout my career, which includes roles such as affiliated professor at the Graduate School of Molecular Science and Technology, Ajou University (2005), director at Korea Dental Device Society (2009), and adjunct professor at Yonsei University College of Dentistry (2017), I have gained diverse insights into the realm of science and dentistry. These experiences long allowed me to recognize that digital dentistry is a major movementin the dental industry. Given that it is our core business and the degree of its technological difficulty is high, we have long been heavily investing in digital dentistry as I foresaw the necessity of developing our unique technologies.
Currently, we have launched equipment, such as milling machines and printers, and we are expected to introduce software products, such as computer-aided design (CAD), soon. As digital dentistry matures, it will empower dentists to treat patients more easily with a higher success rate. They will be able to simulate the position, direction and angle of placing implants based on the 3D image data of patients secured through computerized tomography (CT) and scanner. Such an advancement will help minimize the side effects of surgery and narrow the skill gap among dentists.
Can you share a career highlight or achievement that you are particularly proud of?
I remember when I developed a product that served as a decisive momentum for Osstem Implant to become a dominant player in the Korean implant market which had been dominated by foreign products. My memory is all the more vivid because it was achieved after a failure.
As soon as I joined Osstem Implant, I was appointed as the head of the R&D Centre in Busan. In the initial phase, I focused on establishing a system for the R&D Centre. In five years, I succeeded in developing a new type of implant by applying stress mechanical engineering, which is my field of expertise. While this implant was highly regarded for its quality in stress distribution effect, it faced limited popularity among dentists due to its technique-sensitive nature. However, it demonstrated exceptional long-term stability, which added to its value.
Recognizing the critical importance of user-friendly surgical procedures higher success rates, I redirected my efforts towards the development of more convenient products. This involved optimizing the screw shape, and the thickness and angle of the implant, making it easier for dentists to perform implantations. The result was a resounding success.
How do you stay updated with the latest advancements, research, and techniques in the field of oral health?
Since its foundation, Osstem Implant has prioritized R&D efforts and the company is recognized as one of the prominent players in the implant industry, not only in Korea, but also in the Asia-Pacific region.
After being inaugurated as the CEO of the company, I made efforts to spread the 'feedback system' of the research institute to the entire organization of the company. This system was put in place to ensure that we understand through a verification stage the reasons behind any negative effects resulting from our policies. We make it a practice to validate policies both during the planning and establishment phases and actively seek feedback from our customers once our products are in circulation. The importance of this continuous feedback process cannot be overstated as it is integral to improve the capabilities and job quality of our employees. The secret to technological development is endless repetition.
Editor's note: this article was submitted by an external party and has been edited according to FDI's editorial guidelines. The views expressed are those of the original author.