FDI calls for global support for Syria and Türkiye after devastating earthquakes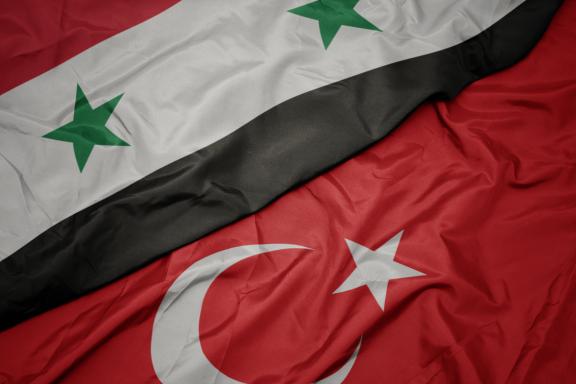 FDI World Dental Federation expresses its deepest sympathy to the people of Syria and Türkiye affected by the recent devastating earthquakes that have caused widespread damage and loss of life, leaving many people in dire need of assistance.
In response to this crisis, FDI is asking its members and oral health professionals all around the world to make donations to help mobilize relief efforts for those affected across the region. It is critical to make collective efforts to help Syria and Türkiye in their road to recovery and provide much-needed assistance during this difficult time.
"Let us come together and extend our unwavering support for the people of Syria and Türkiye in their hour of need. I strongly urge all FDI Member Associations and oral health professionals globally to lend a helping hand and donate generously. We must be united in our efforts and stand in solidarity with Syria and Türkiye." – Prof. Ihsane Ben Yahya, FDI President
If you would like to support humanitarian efforts in Syria, you can contact FDI member, the Syrian Dental Association at info@syriadent.org.sy or send financial support to the following account:
Bank: Qatar National Bank - Syria
Beneficiary name: Syrian Dental Association
Account number: 3631-000927
Swift Code: QNBASYDA
For Türkiye, you can contact FDI member, the Turkish Dental Association (TDA) at tdb@tdb.org.tr or send financial support to the following accounts that have been set up by TDA for relief efforts:
USD BANK ACCOUNT DETAILS
Bank: T.İş Bankası Çayyolu Şubesi
Account Name: Türk Dişhekimleri Birliği Merkez Yönetim Kurulu (USD Hesabı)
Account No: 4266-0477516
IBAN: TR23 0006 4000 0024 2660 4775 16
Swift Code: ISBKTRISXXX
EURO BANK ACCOUNT DETAILS
Bank: T.İş Bankası Çayyolu Şubesi
Account Name: Türk Dişhekimleri Birliği Merkez Yönetim Kurulu (EURO Hesabı)
Account No: 4266-0477520
IBAN: TR12 0006 4000 0024 2660 4775 20
Swift Code: ISBKTRISXXX