FDI launches call to support dentists who lost their practices in the Beirut explosion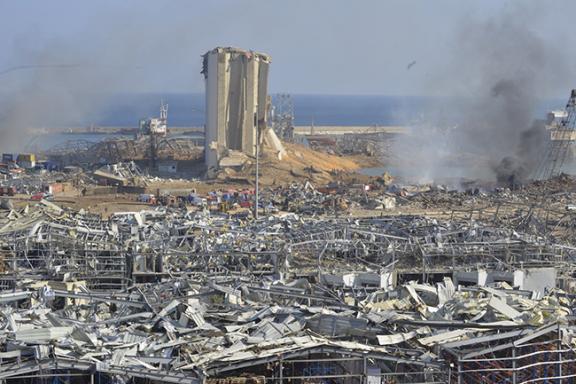 FDI calls on its members to help and support the countless colleagues who lost their dental practices in the huge explosion in Beirut, Lebanon, in August.
On 4 August, a huge explosion rocked the city of Beirut, the capital of Lebanon. The explosion was caused by over two tonnes of ammonium nitrate and other materials that had been unsafely stored in a seaport storage hangar for several years. According to the New York Times, the blast killed more than 190 people, injured 6,000 and caused billions of dollars in damage.
The oral health profession was not spared from this devastation
The Lebanese Dental Association, a long-time FDI member, has organized an international call for donations to support the hundreds of dentists who lost their practices due to the blast. The Lebanese Dental Association conducted a field survey to assess the damage done to dental clinics in Beirut and its nearby suburbs: The survey found that more than three hundred clinics were damaged and many dentists were injured. 
FDI calls on its member dental associations to support the dentists and dental teams who have lost their livelihoods as a direct result of this disaster. The funds will be used to assist them in rebuilding their practices and replacing essential medical supplies, tools, and equipment. All those who wish to donate may find the bank fund details below:
LEBANESE DENTAL ASSOCIATION – HELP RECONSTRUCTION
Account number: 0016-141818-206
SWIFT code: LGBALBBE
IBAN: LB31 0094 0000 0000 0161 4181 0206
Bank name and address: LGB BANK – BRANCHE ACHRAFIEH – BEYROUTH – LIBAN
Lebanese Dental Association President Prof. Roger Rebeiz guarantees that all donations will go directly to the affected dentists in an open and transparent manner. 
For further questions about the donation fund, we invite you to reach out to the Lebanese Dental Association directly:  
Telephone: +961 1 611222 or +961 1 611555
Email: lda@lda.org.lb
Website: www.lda.org.lb