Letter from the President
05/27/2021
Letter from the President: United together to face the future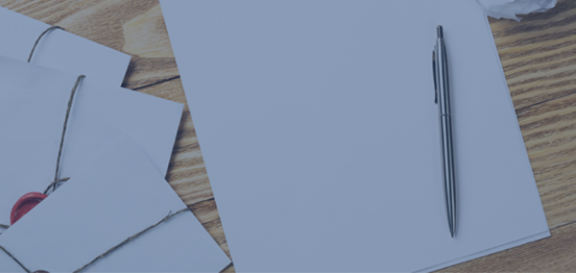 From our 100% virtual Mid-Year Meeting to the recent release of our 2020 Annual Report, we never cease to strive to support our members, unite our community of oral health professionals, and lead the world to optimal oral health.
At the FDI Mid-Year Meeting in April, FDI Council and Committees tackled a (100% virtual!) jam-packed agenda reviewing and presenting FDI activities to improve oral health worldwide. The Mid-Year Meeting also gave us the opportunity to test drive the FDI portal, our official online platform. This safe and easy portal will be used for our annual meetings in September, including the General Assembly. 
We are in the final year of FDI's four-year (2018-2021) strategic plan, so now is the time to accelerate our efforts to reach the finish line. 
I was impressed to hear so many projects and resources being developed by FDI Committees, which will be presented to the FDI General Assembly at the 2021 FDI World Dental Congress – Special Edition (WDC) this September. We look forward to seeing many of you in the virtual classrooms with world-renowned speakers and experts. Please register early!
We also learned of the excellent worldwide engagement from our members with the 2021 World Oral Health Day campaign, Be Proud of Your Mouth.
I certainly missed meeting face to face with our FDI Council and Committee members this year, as was the case last year too. But nothing, not even the pandemic, could hold us back from doing our best. I look forward to the day where we will be able to see one another again safely. This pandemic has taught us much about patience, resilence, and the importance of strong social ties.
In April, I attended the European Regional Organization (ERO) Plenary Session, where I delivered an update on FDI's activities to date, including an important update on the work of our COVID-19 Task Team.
Our Task Team oversees the development and implementation of FDI's COVID-19 strategy, which is centred around three goals: supporting members in mitigating the risk from COVID-19 to health and daily practice; ensuring continued access to care and promote prevention strategies for oral health; and representing the profession when political and economic priorities are reshaped.
In early May, I had the pleasure of attending (virtually) the 111th and 112th Philippine Dental Association (PDA) Annual Convention. I delivered remarks to congratulate the incoming PDA president, Dr Jose Angelo Militante.
I was also glad to attend the 42nd Asia Pacific Dental Congress held in a hybrid format in Colombo, Sri Lanka.
Gearing up for AEEDC Dubai 2021
I am thrilled to announce that I will be attending AEEDC Dubai 2021, coined as the largest dental conference, not only in the Middle East, but in the whole world. In past years, it has always been on the top of my lists of dental events to attend, and this year is no different. Under the theme "Education and Innovation Transfer", this conference and exhibition promises to deliver. I look forward to spending time with our members from the Middle East and other parts of the world, many of whom I haven't been able to see in over a year.
Raising our voice on behalf of the oral health community
This week is the World Health Organization 74th World Health Assembly. FDI is delivering statements on a number of items of interest to the oral health community, including antimicrobial resistance, women's, children's, and adolescents' health, and, of course, on the oral health resolution that was approved by the Assembly just yesterday.
FDI publishes its 2020 Annual Report
We certainly faced a number of unprecedented hurdles in 2020. In FDI's recently released Annual Report, we highlight the progress we were able to achieve to lead the world to optimal oral health, despite the challenges posed by the COVID-19 pandemic. The report gives a fantastic overview of what we were able to accomplish for oral health in 2020, from developing pertinent resources for dentists and dental teams, to achieving notable advocacy wins for oral health, developing our much-awaited Vision 2030 report, to celebrating our 120-year anniversary.
This year, we've made an interactive version of the report that you are welcome to consult here. On the same page, you can also download your very own copy.
As always, I wish you to stay safe and well!
Gerhard K. Seeberger
FDI President