FDI's World Dental Development Fund now accepting applications that focus on COVID-19 response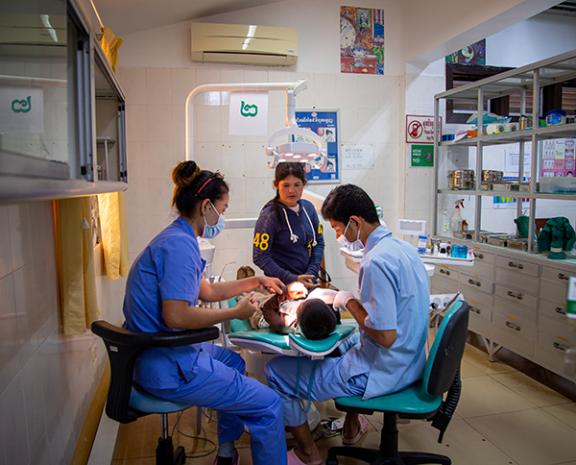 In case you missed it: FDI is still accepting applications for the World Dental Development Fund (WDDF) until 15 June 2020. Application guidelines were recently amended to include projects that focus on the COVID-19 response.
Applications are accepted on a rolling basis. The fund backs initiatives that promote and improve oral health and prevent oral diseases in limited-income areas with oral health needs.
Who can apply for the World Dental Development Fund?
FDI encourages applicants from within and outside its network. WDDF funding is available to non-members of FDI in addition to FDI Regular and Associate members. To be eligible for funding, non-member applicants must include an endorsement letter from a Regular or Associate FDI member national dental association (NDA). Previous applicants have included ministries of health, national dental associations, non-governmental organizations, hospitals, and universities.
 
FDI seeks projects that are designed to benefit individuals and communities with demonstrated oral health needs. 
FDI gives priority to projects with a prominent educational component and promising potential for sustainability. Projects should focus on at least one of the following topics:
disease prevention and/or eradication;
education;
oral health promotion;
primary health care;
the COVID-19 response.
The World Dental Development Fund supports children's oral health in Siem Reap, Cambodia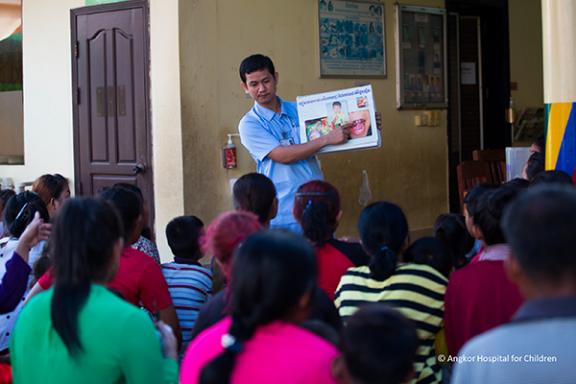 In many rural areas of Cambodia, there is still no access to oral healthcare, and quality and affordable dental services throughout the country are often difficult to find.
In 2019, the Angkor Hospital for Children received support from WDDF to improve the oral health and hygiene of 12,000 children aged 0 -16 years in Cambodia by providing free, high-quality dental treatment, oral health education and prevention strategies. The program is currently being implemented the hospital's dental unit to treat children with poor oral health. 
This initiative directly benefits children from across Cambodia, many of whom are from poor, rural areas. They will receive dental treatment including extractions, restorations, root canals, minor surgeries, and preventive care. The treatments will relieve symptoms such as pain, discomfort, disfigurement, acute and chronic infections, eating and sleep disruption, risk of hospitalization, and missed school days. 
So far, the initiative has reached 1,867 children. Its educational component focuses on the importance of prevention, seeking to instill life-long oral health habits in children to avoid tooth decay in the future. 1,625 children have been taught to properly brush their teeth at key times throughout the day. New patients were also given a toothbrush. Parents and/or caregivers also learn about the importance of good oral health and hygiene habits. They have access to informative and engaging visual guides, posters and educational videos about anatomy, tooth decay, child development, and the importance of daily oral hygiene routines. 260 education sessions are planned for 2020. To date, 1,613 caregivers have participated in 31 sessions.
Apply today! Applications are accepted on a rolling basis. The deadline is 15 June 2020. 
 
Find out more...