Letter from the President
12/15/2021
Letter from the President: End of an era for the IDJ, thank you Prof. Ira Lamster
The IDJ has grown in reach and impact under the leadership of Prof. Lamster who will step down as Editor-in Chief at the end of December. We thank him for his 7 years of dedicated service.
Farewell and thanks to Prof. Ira Lamster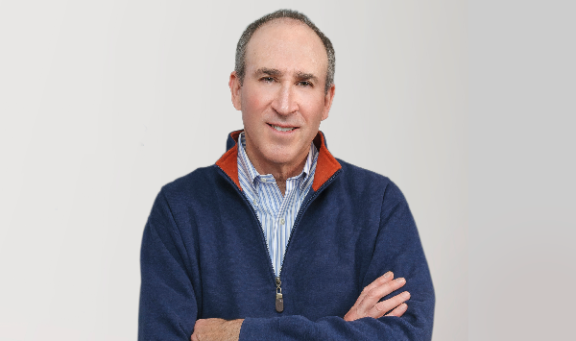 After seven successful years at the helm of the International Dental Journal (IDJ), Prof. Ira Lamster will step down as Editor-in-Chief (EiC) at the end of December. Under his leadership the IDJ has gone from strength to strength and when he was appointed in 2015 the impact factor stood at 0.967, today, it is 2.512. This is just one of the many metrics that have improved over the last few years, and it is only thanks  to Prof. Lamster's commitment and dedication that the IDJ has established itself as an important voice in dentistry and we celebrate the improved standing of the journal. On behalf of FDI Council, and from me personally, we wish Prof. Lamster all the best and appreciate all that he has done for the journal.
Prof. Lamster published his final issue in December, and I invite you to read his farewell editorial.
FDI Council formed a Search Committee to help recruit a new EiC. The process was very successful and FDI will formally announce the new IDJ Editor-in-Chief very soon. I look forward to welcoming the candidate to this position and seeing how the journal will evolve in this new open-access era.
Networking and learning at Congrès International ADF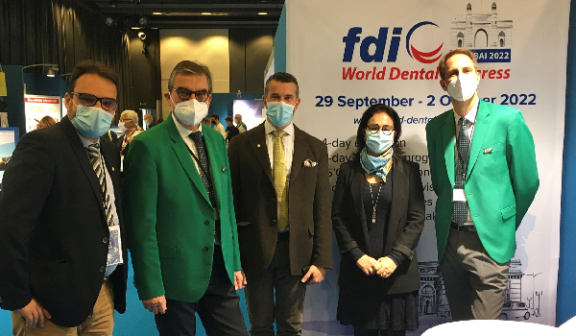 I had the privilege to attend the Association Dentaire Française (ADF) Congress from the 23–27 November, at the Palais des Congrès in Paris, Porte Maillot. We appreciate all the work our members do in sharing the latest science and evidence to advance knowledge in the field of dentistry. It was a wonderful meeting and I congratulate all those involved in its organization. Aside from the rich scientific programme there were also an extensive exhibition with over 350 exhibitors present.
A special mention must go the Organizing Committee and Scientific Committee for providing such a rich programme and learning experience. Thank you also to the general secretaries of ADF, Dr Joël Trouillet and Dr Julien Laupie who invited me and the FDI Executive Director, Mr Enzo Bondioni to a leadership lunch where we could share ideas and exchange learning's on key activities such as the Congress, for example. It was also a pleasure to welcome them both to the FDI booth and I appreciated very much that they took the time to visit us during such a busy period for them.
The FDI team were of course hard at work at the booth promoting the next World Dental Congress, scheduled to take place from 29 September to 2 October 2022, in Mumbai, India.
Supporting our members virtually
Even though I could not be with all of you in person, I am delighted to have joined you virtually for your events and thank you for your kind invitations to say a few words. Namely the: Asia Pacific Dental Federation/Asian Pacific Regional Organization and the International College of Continuing Dental Education, the Hong Kong Dental Association in celebration of the 10th edition of Hong Kong International Dental Expo And Symposium and of course, last but certainly not least, the Polish Dental Association, congratulations for celebrating your 70th anniversary. 
Congratulations dear Smile Award winners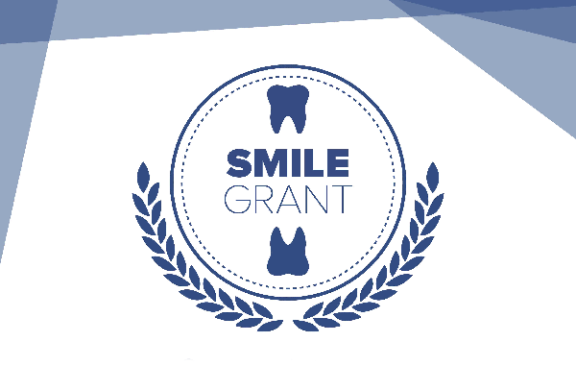 I had the honour of giving a welcome speech at the 2021 FDI Smile Grant winners online awards ceremony that took place on 22 November. The grant, which is supported by Colgate, recognizes FDI member national dental associations that have developed sustainable, long-term community outreach projects to improve oral health in their countries.
Congratulations to the Stomatological (Dental) Association of the Kyrgyz Republic for its Shining Smile for the Child of Shining Glaciers Land project; and the Philippine Dental Association for its Say Nganga Project: Dental Mission For Tingguians project. Dr Gillian Barclay, Vice President, Global Public Health and Scientific Affairs at Colgate had the honour of presenting the awards.
Our members local and innovative solutions bring us one giant step closer to reducing the burden of oral disease, especially in hard-to-reach communities.
Let's talk about sustainability in healthcare
I was invited to give a keynote speech at the opening of the Sustainability in healthcare and education: global challenges and solutions conference, held on the sidelines of the 26th UN Climate Change Conference of the Parties (COP26) in Glasgow, which took place from 31 October–13 November. The conference was organized by the University of Glasgow and Charité University Berlin and was officially opened by the Scottish Government.
My keynote speech followed that given by Dr Benoit Varenne, WHO's Oral Health Programme Officer, on The WHO Oral Health Resolution (2021) – paving the way for better oral health. And focused on how FDI and the oral health professional community saw the impact of WHO's oral health resolution and upcoming strategy more broadly, and the role that sustainability has in advancing the oral health response and reducing oral health inequalities.
A total 1,500 participants from over 50 countries were present and my presentation was entitled Vision 2030: Tackling transformational changes and trends in the global (oral) healthcare environment. My presentation analyzed how Vision 2030 contributes to greater sustainability around oral health, and referred to FDI's work on Sustainability in Dentistry, ABR and Refugees' Oral Health.
This conference also had interesting sessions on noma, essential medicines, artificial intelligence, oral health education, etc. Recordings of all the sessions are available here, in case you are interested in watching any of them.
Partnering for better oral health awareness and action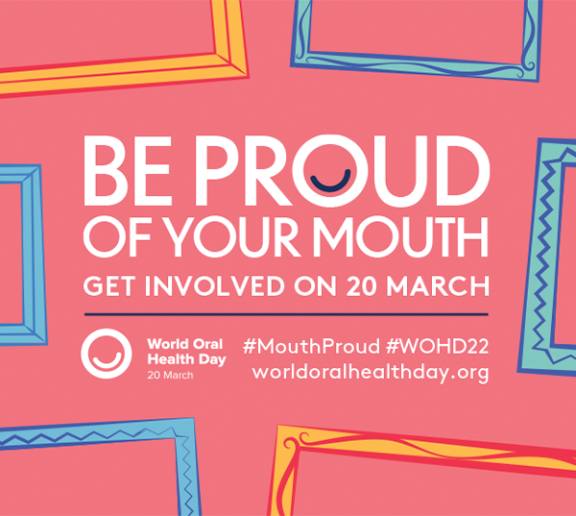 Our World Oral Health Day (WOHD) campaign is increasing in impact and reach every year and I am pleased to announce that for this year's Be Proud of Your Mouth – for your happiness and well-being campaign we have two new Global Partners: AlignTechnology and Dentsply Sirona. They join our longstanding and valued partner Unilever in supporting the campaign. In addition, Listerine® joins Wrigley Oral Healthcare Program as a new Global Supporter.
Our partners are key stakeholders in helping to push out awareness messages to as many people as possible and I am looking forward to seeing how they will roll-out the campaign. It is only by all key stakeholders working together can we hope to protect the oral health of populations globally.
Season's greetings
This will be my last message of 2021 and I would like to take this opportunity to send you all my warmest season's greetings. I really hope you can reunite with loved ones and spend time with your families and friends.
Wishing you a happy holiday season and a peaceful and prosperous New Year.
I look forward to speaking to you all again in 2022.
Prof. Ihsane Ben Yahya
FDI President