Be Proud of Your Mouth and tell us how you celebrated World Oral Health Day this year
Don't miss your chance: when you submit a World Oral Health Day Activity Report, you become eligible to win a WOHD Award. Share the details about your celebrations with us today.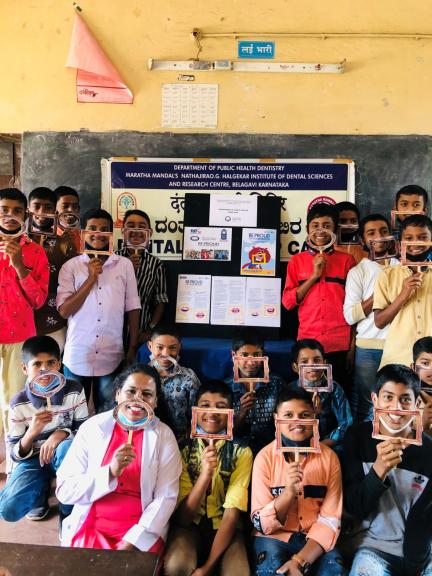 Thank you to everyone who celebrated World Oral Health Day (WOHD) on 20 March! From online brush-a-thons to free dental check-ups, all your hard work to promote this year's campaign has been instrumental in sharing the Be Proud of Your Mouth messages across the world.
We are humbled by your overwhelming support to make WOHD 2021 a resounding success – hundreds of activities were organized globally. 
How did you celebrate World Oral Health Day this year?
We want to know how you celebrated WOHD.
No matter the size or your activity, if it was in the name of WOHD, we want to know about it!
Please fill out the online WOHD Activity Report and tell us about your celebration. You can add photos, videos, links and all the details needed to describe your local campaign.
When you submit an activity report, you become eligible to win a WOHD Award, so don't miss your chance.
The World Oral Health Day Awards
FDI relies on the power of local and national campaigns to activate WOHD globally. Empowered by a common goal to reduce the burden of oral diseases, the oral health community comes together year after year to organize all kinds of activities to raise awareness about good oral health.
FDI members can be shortlisted for the following categories:
Most educational activity

Best media campaign
IADS members can win one of the following awards:
Most original activity

Best social media campaign
Oral health professionals, the wider healthcare community, and the general public (non-FDI members), can be shortlisted for:
And this year, we have a new award category! The best campaign by a dental practice or other healthcare setting will be recognized.
Winners will receive a free registration to the ADA FDI World Dental Congress Special Edition.
WOHD would not be the success that it is without your continued dedication and support – together, let's make oral disease history.