Promoting oral and general health: Norway's move to ban marketing of unhealthy foods to children
In a progressive move to promote oral and general health, Norway prohibits marketing of unhealthy foods and drinks to children under 18. Learn more through this insightful interview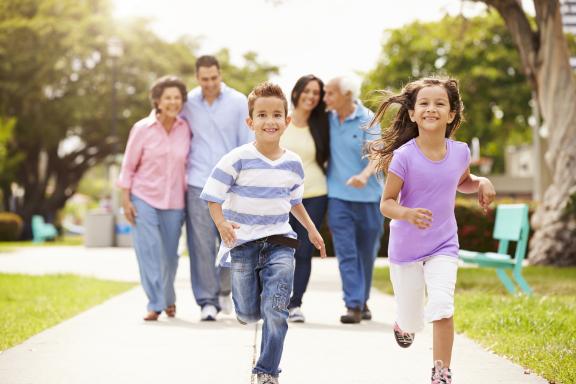 In early June, a move to ban the advertising of unhealthy foods and beverages to children under 18 was approved by a majority in Norway's parliament.1 This shift is monumental in making progress towards achieving better oral and general health for the population in the country. Learn more about how this important legislation came to fruition through this interview with FDI Member, the Norwegian Dental Association, and the Norwegian Health Organization.
 
Can you explain briefly why Norway's decision and important legislation to ban the marketing of unhealthy foods and drinks to children under 18 (kicking off in early 2024) is significant for oral health and general health?
We know from research that there is a strong connection between the amount of advertising children see for unhealthy food, such as snacks and sweets, and their calorie intake. The global trend of growing obesity numbers can also be felt in Norway, where 1 in 5 of children is overweight or obese. The health risks connected to this are finally being seen by our politicians, and we are very proud that Norway seems to be the first country to ban this marketing directed at children up to 18 years, as is the recommendation from the United Nations (UN) and the World Health Organization (WHO).
In a general health perspective, unhealthy food and drinks containing large amounts of sugar and fat, are high risk nutrients associated with obesity, diabetes, cardiovascular disease, as well as many other general diseases including oral diseases. Many non-sugar beverages contain sugar substitutes, and some of these are currently regarded by the WHO as possibly carcinogenic. It is important for the Norwegian Dental Association (NDA) to influence health authorities to introduce more systematic up-stream regulations, not only to improve oral health, but to improve general health.
As an example, it is important for NDA to cooperate with other organizations, such as Norwegian Health Association, to fight obesity, which is one of the major threats to general health and oral health. Obesity is, among many other things, tightly linked to diabetes, which in turn is linked to oral health concerns. It is important for NDA to see oral health issues in a general health context, to better improve both. Drinks with low pH have been associated with dental problems but should also be considered as a general health problem with effects on general nutrition. Over the past few years, we have seen an increased commercialization of unhealthy food and drinks targeting adolescents and children. This pressure is mainly directed through social media channels.
What constitutes "unhealthy food and drinks" within the terms of reference of the legislation?
This is work in progress right now, but our recommendation is that Norway looks to the classification systems made by the European Union (EU) and WHO Europe to identify the limits for the amounts of sugar, salt, and fat in a product to be included or excluded from the ban. For NDA, it is also important to recommend a ban on soft drinks, energy drinks and sport drinks with a low pH.
Can you describe how long it took from the moment this advocacy need was identified until when the decision was approved in the country's Parliament in June 2023?
This has been a long process. Our government proposed a similar ban in 2012. This was met with great protests from the actors in the industry, leading to a compromise where the food industry itself was given the responsibility to regulate and protect children from this type of marketing. Not surprisingly, this did not work. With a new white paper on public health on its way this year, we got the momentum we needed to raise this issue once again and succeeded through a lobby campaign with strong arguments and good allies.
Who else was involved in this advocacy effort, and what motivated the Norwegian Dental Association to join this effort?
When this ban was discussed ten years ago, the health organizations were unprepared for the strong opposition, the lobbying, and the harsh debate that followed, with both ridicule and scaring tactics from the industry. We were not going to let that happen again, so this time we teamed up to form an alliance and work together with some of the most influential organizations and professionals in the field. Together with the Norwegian Dental Association and the Norwegian Health Association, we had different allies like UNICEF, Save the Children Foundation's youth organization, the Norwegian Cancer Society, The Consumer Council, and Geitmyra Culinary Center for Children. We argued from different perspectives, but with the same conclusion: We need to ban this marketing.
The main aim in stage 1 was to fight obesity. As mentioned above, NDA was highly motivated to join, before being invited on board. It is our current opinion that the only way to improve oral health in the long term, is to see oral health as an integrated part of general health, and to cooperate with other organizations.
Did you encounter any industry interference from companies advocating against this legislation, and if so, how did you combat this?
We heard from politicians that they were receiving calls and meeting invitations from worried actors in the industry, but few were out in the open maybe due to the great public support for this ban. In fact, raising sympathy for the right to push unhealthy food on our children is a difficult task, but we are prepared for more of this lobbying when the government presents their proposal for new regulations, and we get to the debate on the details. From the Norwegian Health Association's point of view, we hope the government follows the recent given advice from WHO on making a policy that is sufficiently comprehensive and which restricts the power of food marketing to persuade.
Are there any important lessons that other National Dental Associations seeking to undertake similar advocacy efforts can keep in mind?
NDA believes it is important to have a clear policy integrating oral health into general health, with a clear mindset of dentists being first in line to provide preventive health care and treatment for diseases and conditions in the mouth. It is also important to have a clear policy on cosmetic treatments to be taken seriously by the health organizations. It is essential to join efforts with other health organizations  to build high political pressure and stand firm against those who are marketing unhealthy food and drinks. It is important to inform the public on all media channels to get them and the politicians to join the cause.
What do you hope to achieve through this legislation, and how will the impact be measured?
Children are exposed to huge amounts of marketing, including for unhealthy food and drink. Marketing works, that is why it is necessary to regulate it to protect children's health. One of the great game-changers is the use of social media and influencers, which means children are exposed to this kind of marketing on channels where parents have little insight and control. Through this new legislation, this can be regulated and restricted. We expect this legislation to be effective and reduce the amount of unhealthy food and drink children will consume. The impact needs to be measured so we can see if the regulation is efficient or needs to be even more comprehensive. Our goal is to protect the health of our children. When it comes to things like oral health or obesity, prevention is so much better than trying to treat it later.
We hope to reduce the prevalence and incidence of obese people, people with diabetes, people with malnutrition and prevent tooth erosion and caries, and many other things, as hopefully will be shown in national surveys, in national health data filing systems and in targeted research. Although we expect to see the effects in adolescents and young adults first, national health surveys will also likely see health improving effects in the older population quite early due to the influential effect children have on family habits.
Editor's note: this article was submitted by an external party and has been edited according to FDI's editorial guidelines. The views expressed are those of the original author.
References
1. Norway to ban unhealthy food adverts aimed at kids (2023) SAFE. Available at: https://www.safefoodadvocacy.eu/norway-to-ban-unhealthy-food-adverts-ai…'s%20government%20is%20to%20ban,a%20public%20health%20white%20paper. (Accessed: 25 July 2023).