Launching BE PROUD OF YOUR MOUTH for a lifetime of smiles
The 2023 World Oral Health Day campaign was launched today under the theme of Be Proud of Your Mouth – calling on people to look after their oral health for a lifetime of smiles.
The World Oral Health Day (WOHD) 2023 campaign was officially launched during FDI's World Dental Parliament, in Geneva, Switzerland on 22 September. This marks the final year of the 3-year campaign theme Be Proud of Your Mouth, launched in 2021.
Be Proud of Your Mouth is not about having a perfect mouth, it is about having a healthy one. It is an empowering call-to-action urging people to value and take care of their oral health.
Since launching the campaign theme, we have sought to inspire lasting and positive change by educating people on the vital role a healthy mouth plays in their lives.  In 2021, we encouraged action by focusing on the importance of oral health for overall health. In 2022, we highlighted the fact that an unhealthy mouth can severely impact every aspect of life and it is needed for happiness and well-being. In 2023, we want to take the campaign a step further by focusing on the importance of caring for your mouth at every stage of life. This is why, we are calling on people to: BE PROUD OF YOUR MOUTH FOR A LIFETIME OF SMILES.
The lifetime approach is reflected in the campaign visuals that bring together families, friends, patients, and communities of all ages to celebrate their mouths in a photo booth moment and to capture a lifetime of smiles.
Because, no matter what age you are, caring for your mouth and looking after your oral health is important.
Access the campaign resources
In October, we will launch the full campaign toolkit with a wealth of supporting assets including digital tools so that you can help spread the word about WOHD 2023 through your social media channels. Make sure to mark your calendars and visit the campaign website regularly to get involved with WOHD 2023.
At the end of your campaigns, you may even get the chance to win a WOHD Award, like our champions from this year's campaign.
Celebrating the WOHD 2022 award winners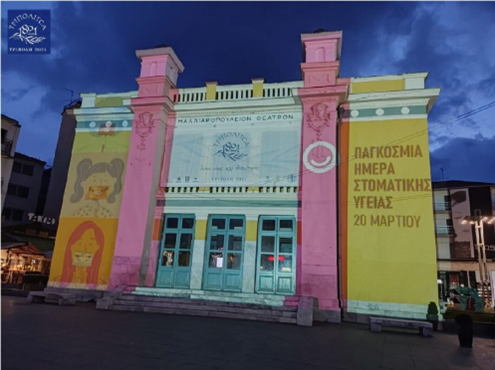 Best Media Campaign
The Hellenic Dental Association
They organized a massive campaign at the national level, engaging different regional dental societies that amplified the campaign message on a local base. Their initiatives were featured on various online, print, radio and TV media. In addition, they projected the WOHD logo on several buildings, adapted the WOHD global campaign video in Greek and sign language and produced their own TV spot. A major highlight of their WOHD celebrations this year was the promotion of oral health messages at the 10th Athens Half Marathon. Finally, the campaign also made a huge impact by engaging governments and policymakers to champion better oral health for all.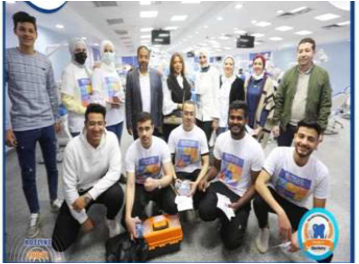 Most Educational Activity
The Egyptian Dental Association
They organized various events to celebrate WOHD 22, in collaboration with Dental Schools all over Egypt. The main objectives of the campaign was to increase oral health awareness amongst the Egyptian population by educating the patients about the importance of oral healthcare, prevention and the main risk factors associated with oral health diseases. The campaign was highly visible on social media and reached around 25,000 people from all ages.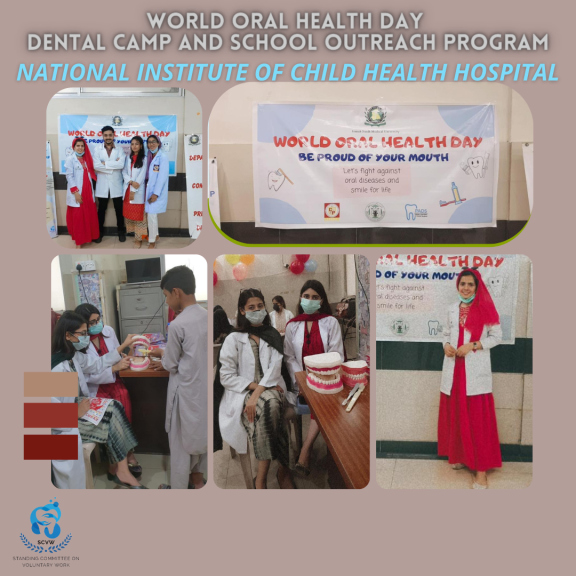 Most Original Activity
Pakistan Association of Dental Students
They organized a month-long national-level campaign to celebrate World Oral Health Day 2022.
The main objective of their activities was to make dental care accessible for everyone, providing oral health care, education and supplies to underprivileged communities of Pakistan including the deaf community, and children in orphanages. The campaign reached 2000 people including children, students, and other patients. In addition, their social media posts also got good engagement.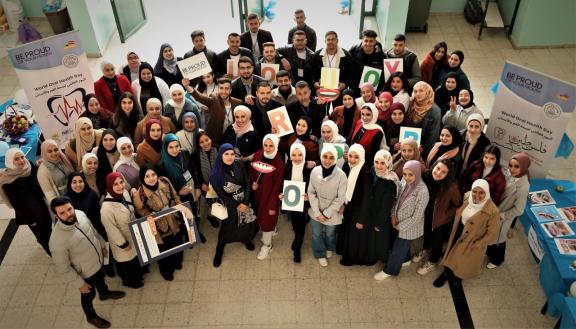 Best Social Media Campaign
Palestinian Association of Dental Students (PADS)
The association made a huge impact on Facebook, Instagram, and Twitter where they shared photos and stories of their WOHD activities with their WOHD reel on instagram gaining nearly 5000 views. Many local photographers and social media influencers contributed further spreading their WOHD messages by sharing photos on their pages. In addition, one of their local news outlets, the Al-Qastal Ikhbari news media, made an interview about their activities in Jerusalem which was viewed by more than 96'000 people.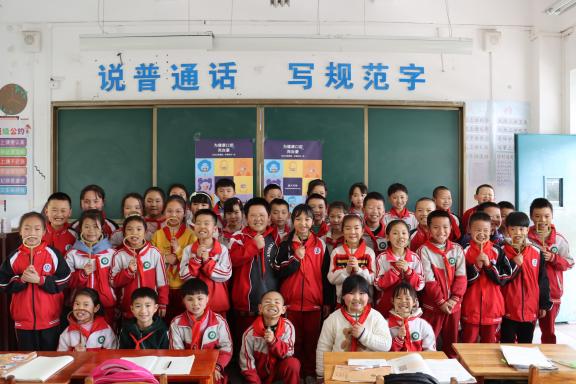 Best campaign by a dental practice or clinic
Guiyang Stomatological Hospital
They organized three campaigns, which were hosted at the Ethnic-minority School of Kaiyang County engaging 500 participants. The goal of the campaign was to promote oral hygiene behaviors and improve oral health of rural ethnic minority children, as well as raising awareness on oral health and preventive dental care among the general public. The WOHD celebrations were key for the hospital's engagement work among ethnic minority children in rural areas, demonstrating its influence among a wide range of social groups.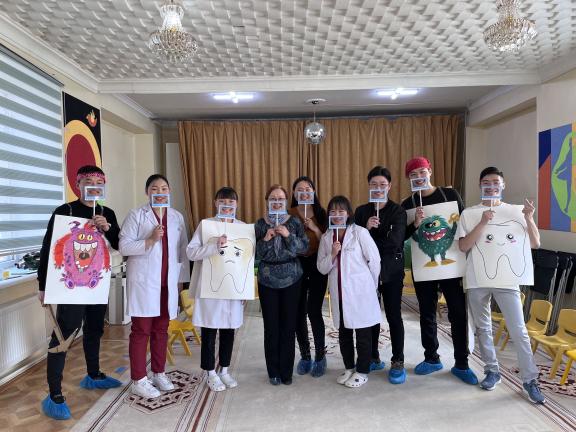 Best Branded Photo
Etugen Dental Students Association of Etugen University (EDSA)
They organized two activities engaging a total of 87 participants at a kindergarten, in Bayangol district, Ulaanbaatar, Mongolia. Their goal was to teach kindergarten children how to keep their teeth healthy from an early age by learning how to brush properly, make a distinction between good and bad foods for teeth, and educate them about the importance of oral healthcare for a better quality of life. Children were also given a calendar to note down every time they brushed their teeth in efforts to encourage regular oral healthcare habits. A key highlight activity was the "Be proud of your mouth" frame photoshoot. The initiative resulted in a wonderful collection of photos where children, teachers and members of EDSA posed together wearing the #MouthProud frame along with personalized fun posters.