International Dental Journal
05/20/2022
June IDJ issue: How can sustainability in dentistry be improved?
Explore sustainability, noncommunicable diseases, antibiotic prescription and many more topics in relation to oral health in the June IDJ issue.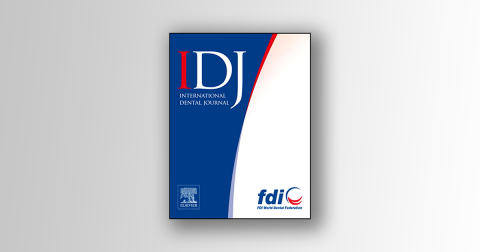 In the June issue of the International Dental Journal (IDJ), discover how the dental profession and industry can help play an active role in protecting our planet's environment. Discover the table of content of the new IDJ issue below and peruse the various articles made available to you on diverse oral health-related topics.
The IDJ is the official scientific journal of FDI. Published every two months, IDJ features peer-reviewed articles relevant to oral health issues worldwide. These focus on international public health, practice-related research, and interprofessional education and practice.
Read the June Issue
Editorial
Commentary
Concise Clinical Reviews
Practice-Related Research
International Public Health
Interprofessional Education and Practice
Want to submit an article?
Read the Guide for Authors and submit today.