FDI Smile Award: supporting efforts to improve oral health through awarding grants for member projects

The FDI Smile Award application period has been extended to 18 January 2019. The award, valued at US$5000, serves to support and promote preventive oral care and recognizes FDI member National Dental Associations who are currently implementing innovative and sustainable community outreach projects to improve oral health outcomes in their countries.
Who can apply?
The FDI Smile Award is open to any FDI Regular or Associate member. It is designed to reward projects that have been actively rolled out for at least one year and that will continue for at least one year more. Eligible projects should have a strong focus on oral health education, oral health prevention and/or promotion. The award is given to two applicants for their original projects.
What our previous winners had to say
The Indian Dental Association and the New Zealand Dental Association (NZDA) received the award in 2018. Each member association reflects positively on the impact that the award has had in the successful implementation of their oral health initiatives:
The FDI Smile Award has helped the Indian Dental Association to implement several oral health activities under its National Oral Health Programme. FDI funding has been used particularly in the provision of oral healthcare services to vulnerable populations, especially children, women and the elderly.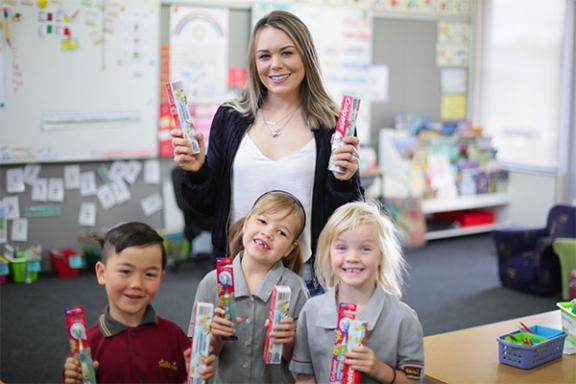 The FDI Smile Award provided NZDA with an opportunity to showcase our work internationally. This award offers global recognition to an initiative that sees dentists volunteer time to improve children's oral health through tackling the availability of sugary drinks in schools. The generous grant included with the award is beneficial in funding much-needed educational resources for New Zealand schools.