FDI World Dental Federation calls for global leaders to prioritise action against oral diseases at major UN meeting on health
Call issued on World Oral Health Day, as data shows oral diseases impact nearly half the world's population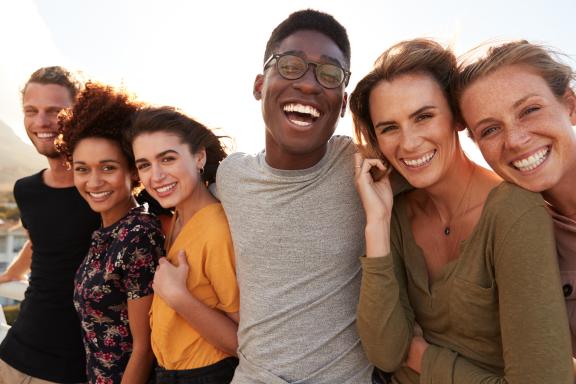 GENEVA, 20 March 2023 – Today, FDI World Dental Federation (FDI) called on governments and global health bodies to prioritise action against oral diseases, including through integrating oral health at the United Nations (UN) High Level Meeting (HLM) on Universal Health Coverage (UHC) discussions in September.
The Meeting will take place in New York and is a key opportunity for countries and stakeholders to assess progress on UHC following the first HLM in 2019 and identify areas for concrete action to provide health for all.
Oral diseases are the most prevalent conditions affecting people worldwide, with close to 3.5 billion people suffering from tooth decay, severe gum disease, tooth loss and oral cancer, according to estimates from the World Health Organization (WHO). There are nearly one billion more cases of oral diseases than all five major noncommunicable diseases (cardiovascular diseases, diabetes, chronic respiratory diseases, cancers and mental disorders) combined.
"Good oral health is a vital part of our daily lives, both in terms of physical health and mental well-being," said Prof. Ihsane Ben Yahya, President of FDI World Dental Federation and Dean of the Dental Faculty at the Mohammed VI University of Health and Sciences in Casablanca, Morocco.
"With oral diseases impacting billions of people every year, it is time for governments and global health agencies to draw a line in the sand and act. That means ensuring equitable access to affordable, quality oral healthcare for all, and making oral health central to plans for universal health coverage."
Good oral health is critical to breathing, eating, speaking, and smiling. When oral disease is left untreated, it can severely impact a person's health and social prospects. Sufferers are at risk of continued pain and the development of secondary diseases, social isolation, exclusion from the workforce, and reduced educational performance.
Most oral diseases are preventable and treatable with cost-effective interventions. However, many people aren't able to access care for several reasons, including availability and affordability. Nearly 75% of people suffering from oral disease globally live in low- and middle-income countries, where the cost of oral healthcare can often be catastrophic for a family.
In recent years, there has been increasing action against oral diseases at the global level. In 2021, countries supported a ground-breaking WHO resolution on oral health, and this year, the 76th session of the World Health Assembly will adopt the Global Oral Health Action Plan (2023-2030), which calls on governments to ensure that "80% of the global population is entitled to essential oral healthcare services." This would be achieved through, among other measures, countries prioritizing the integration of oral health into their national health services and ensuring there are enough trained dental health professionals.
"We welcome the growing momentum on oral health, including the upcoming adoption of the Global Oral Health Action Plan, which aligns with FDI's Vision 2030 to Delivering Optimal Oral Health For All. It is now vital that this momentum is converted into tangible action against oral disease so that the people most affected can enjoy a lifetime of smiles," said Prof. Ihsane Ben Yahya.
World Oral Health Day is a great opportunity for oral health professionals, policymakers, academics and the broader global community to promote the importance of positive attitudes towards oral healthcare. To celebrate this day, FDI urges people all around the world to take part in its #MouthProud challenge and inspire others to take care of their mouths for a healthy smile and a healthy life.
ENDS