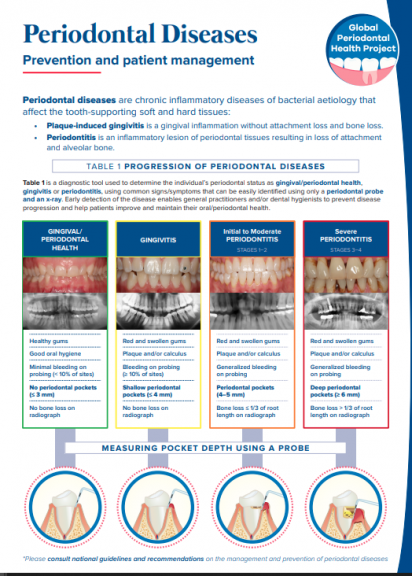 Periodontal (Gum) disease
Periodontal diseases chairside guide: Prevention and patient management
Published: September 2018
Periodontal diseases are chronic inflammatory diseases of bacterial aetiology that affect the tooth-supporting soft and hard tissues:
Plaque-induced gingivitis is a gingival inflammation without attachment loss and bone loss.
Periodontitis is an inflammatory lesion of periodontal tissues resulting in loss of attachment and alveolar bone.
This chairside guide helps oral health professionals with patient risk assessment by categorizing the patient's risk profile as either LOW, MEDIUM or HIGH.
Downloads