New Year's resolutions: What's next for oral health?
In this first Dental check-up episode of 2023, we look at the year ahead from an oral health perspective. FDI's Executive Director and Communications and Advocacy Director highlight the opportunities and events throughout the year that dentists and dental teams can leverage to help educate themselves or their patients on key oral health matters.
The host of this episode, Tony Johnston, and guest speakers, Mr Enzo Bondioni and Dr Charanjit (Chaz) Jagait, discuss some important upcoming events such as the WHO Executive Board meeting starting at the end of January,World Oral Health Day on the 20th of March, the WHO Oral Health Action Plan in May, and the World Dental Congress in September, in Sydney, Australia.
In this episode, you will also learn about FDI's wealth of resources that are available to use freely to support knowledge building or advocacy efforts. Visit FDI's website to learn more.
In this episode:
Make a new year's resolution to dedicate some time to continuing education opportunities in 2023 to benefit you and your patients. Listen to some of the new year's resolution from our listeners from around the world.

Mark your calendars early and learn about the various learning opportunities and resources available to you through FDI in 2023, to help you educate your patients and yourself.

Listen to our guests discuss some very exciting developments on the global oral health agenda over the last couple of years, which will continue into 2023 and beyond.

Learn how these could impact your work and what dentists and dental teams can do to help shape government's oral health policies. FDI stands ready to support in these efforts.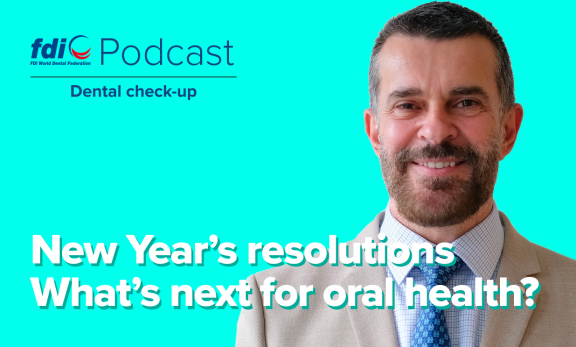 About this episode's guests
Mr Enzo Bondioni
Executive Director, FDI World Dental Federation
Mr Enzo Bondioni is the Executive Director of FDI World Dental Federation (FDI) and has over 25 years of experience of working within the health NGO and development sectors. The previous roles that he has held include being the Chief Operating Officer at the International Osteoporosis Foundation and the World Heart Federation. Prior to this he was Head of European Commission Fundraising at the International Committee of the Red Cross and contributed to field relief work in the Balkans, Africa, and Asia. He currently works with FDI's members and leadership to increase oral health literacy and achieve political commitment and action on oral health in all countries. He also ensures that best practices in oral health science and education, as well as knowledge in preventive care and treatment is shared broadly, to help improve the health of people globally.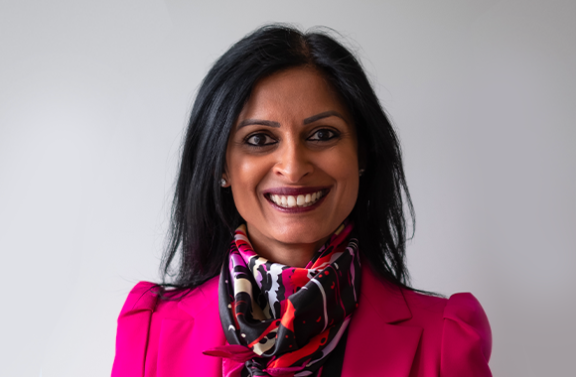 Dr Charanjit (Chaz) Jagait
Director of Communications & Advocacy, FDI World Dental Federation
Dr Charanjit (Chaz) Jagait leads the strategic development of FDI's communications and advocacy activities. She has a degree in Biological Sciences and a PhD in Biochemistry. Dr Jagait has more than 20 years of experience of working in the field of noncommunicable diseases (NCDs) and has previously worked in leadership roles at the European Respiratory Society, World Heart Federation, and the International Osteoporosis Foundation. She also co-chaired the Communications Working Group for the NCD Alliance, when it was first established in 2009. She has a track record of leading successful disease awareness campaigns and growing their reach and impact. She is committed to ensuring all people have equitable access to oral healthcare and works to raise the global profile of oral health conditions to drive political and individual action.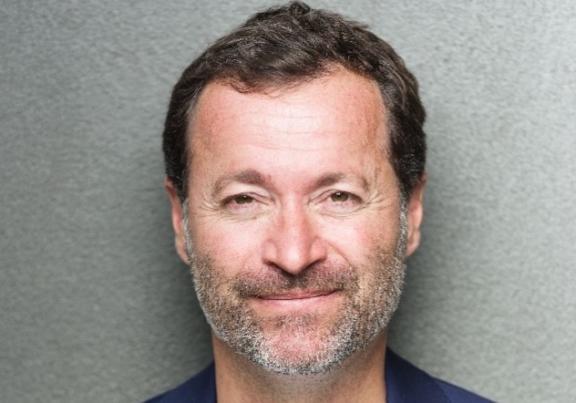 Tony Johnston
Tony Johnston is a broadcast journalist with 35 years of media experience. He was a presenter on Australia's top-rating travel programme 'The Great Outdoors', hosted the arrival of the Olympic flame for the Sydney 2000 Olympics and is a team-Emmy award recipient for the 'Wonder World' TV programme. Tony is Swiss-based and produces digital content for International Organizations.
Twitter: @johnstontony
Are you an oral health professional with an interest on advocacy and global oral health? Share your thoughts with us via text or audio recording: communications@fdiworlddental.org