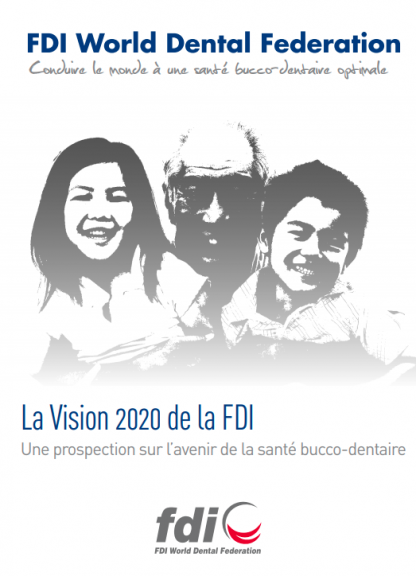 Oral health and general health
FDI Vision 2020: Shaping the future of oral health
Published: December 2012
Authors: 
Michael Glick, Orlando Monteiro da Silva, Gerhard K. Seeberger
Focuses specifically on how oral health can be improved through changes to national legislation and regulation.
Paves the way for a new model of oral healthcare led by dentists in collaboration with a wide range of other stakeholders. It roughly sketches the possible look of oral healthcare by the year 2020, if we tackle the challenges and seize the opportunities that arise in a timely and adequate manner.
Downloads