#WorldNoTobaccoDay: FDI highlights the role of practitioners in fight for tobacco control
Tobacco is one of the greatest public health challenges the world faces today.
Tobacco use contributes to heart disease, respiratory disease, and cancer, and is the leading cause of preventable death in the world.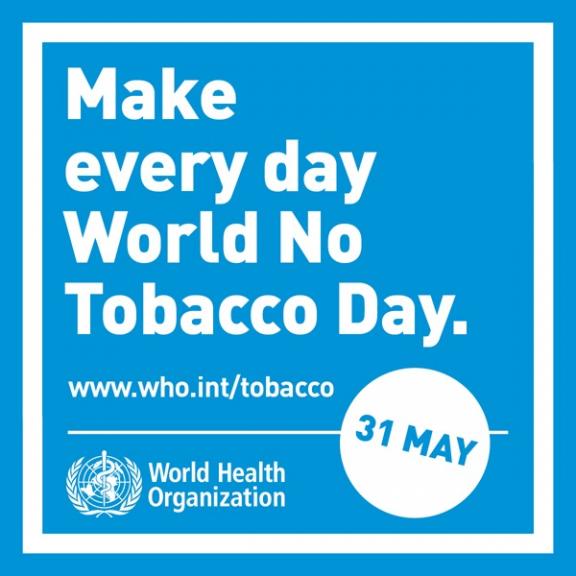 World No Tobacco Day, established by the World Health Organization (WHO), is celebrated every year on 31 May. WHO says that the annual campaign is an opportunity to raise awareness about the harmful and deadly effects of tobacco use and second-hand smoke exposure, and to discourage tobacco use in every form. This year, lung health is the primary focus of the campaign.
This World No Tobacco Day, FDI highlights the relationship between tobacco use and oral health.
How does tobacco use affect oral health?
Tobacco use increases the risk of gum disease and oral cancer. It also causes teeth staining, bad breath, premature tooth loss, and leads to loss of the ability to taste and smell.
What's more, oral diseases and other noncommunicable diseases share modifiable risk factors, including tobacco use, harmful use of alcohol, and diets high in sugar. Curbing tobacco use not only supports positive oral health outcomes, but also strengthens overall health.
Oral health professionals have an important role in reducing tobacco use
Oral health professionals are uniquely positioned to help patients reduce or quit tobacco consumption:
They are equipped to identify and treat the adverse effects of tobacco on the oropharyngeal region;
They often treat children and their caregivers, which provides opportunities to raise awareness on the dangers of tobacco; 
They often treat pregnant women and can teach them that using tobacco during pregnancy increases the risk of health problems for developing babies;
They can contribute to a multi-disciplinary approach to help their patients quit: for example, they can be the first to refer their patients to a tobacco cessation programme; and 
They can motivate their patients who are smokers to quit by showing them the harmful effects of tobacco on the mouth. 
The global health community agrees that every day should be World No Tobacco Day. By remaining mindful of the harms of tobacco use on oral health and overall health, patients and practitioners can work together to help reduce rates of tobacco use worldwide.
Find out more...
Tobacco is one of the greatest public health challenges the world faces today. Every year over 4.9 million deaths are caused by tobacco. By 2030, unless there are dramatic reductions in tobacco use, that number will rise to 10 million deaths annually. There is overwhelming evidence showing that tobacco use causes many diseases, including stroke; heart attack; chronic bronchitis; chronic cough; asthma; cold; and cancer of the lungs, throat, mouth, stomach, kidney and bladder. Half of all regular smokers die of a condition caused by smoking.