Partially Dentate Patients Project
Rates of natural tooth retention are increasing globally: rather than losing all their teeth as they age, patients are increasingly greeting old age with at least a few of their natural teeth still intact.
This has led to a significant increase in the number of partially dentate patients. Even partial tooth loss can affect every aspect of life, from limiting the foods we can enjoy to undermining our self-confidence and affecting our relationships with others. This relatively new patient group requires a tailored, comprehensive approach to treatment and care.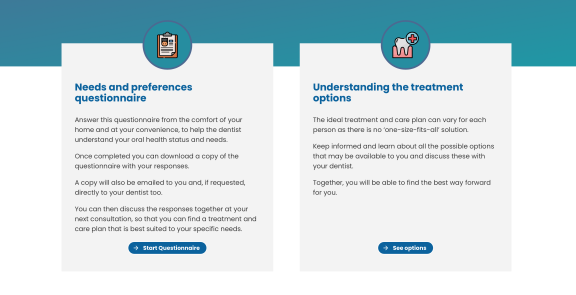 Missing teeth? Keep smiling!
Partial tooth loss can affect every aspect of life, from limiting food consumption to undermining our self-confidence. This interactive platform has been developed to help you prepare for your dental...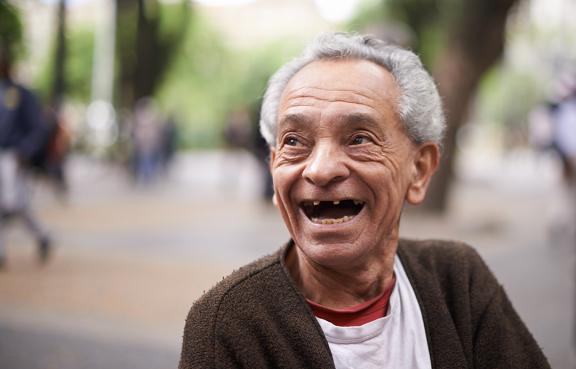 Effectively managing partially dentate patients
The Partially Dentate Patients (PDP) Project was launched in 2018. Caring for a partially dentate patient is a long-term process that includes three main pillars: a pre-treatment/assessment phase, a treatment phase, and a post-treatment/long-term care phase. The PDP Project encourages dentists to place equal importance on each of these three phases and to organize their treatment and care plan along this continuum.
Goal 1
Empower dental practitioners to understand and support the specific needs of the patient
Goal 2
Improve outcomes for partially dentate patients by providing practitioners and other stakeholders with the appropriate tools
Goal 3
Increase global awareness about the specific needs and treatment options of partially dentate patients
The Partially Dentate Patients Project is supported by: