New WHO Antibiotic Book addresses oral and dental infections
Launched during World Antimicrobial Awareness Week in November 2022, the publication provides evidence-based guidance on antibiotic use in healthcare settings to combat resistance.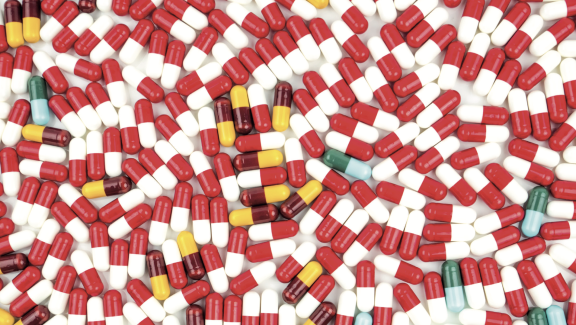 According to the World Health Organization (WHO), by 2050 around 10 million deaths could take place each year due to antibiotic resistance. Members of the dental profession have an important responsibility to raise awareness to this imminent issue, as about 10 per cent of antibiotic prescriptions are issued by dentists. During the World Antimicrobial Awareness Week 2022, WHO launched the WHO AWaRe (Access, Watch, Reserve) antibiotic book aimed at providing evidence-based guidance on antibiotic use in primary healthcare and hospital settings.
 
Oral and dental infections chapter considers comprehensive input from FDI
FDI's Antimicrobial Resistance (AMR) Working Group led by Dr Wendy Thompson provided significant input at the drafting stages of WHO's Antibiotic Book. In particular, the AMR Working Group held meetings with WHO to provide feedback and input on the chapter focused on oral and dental infections to ensure that it was coherent with the other chapters. FDI is pleased to report that many of its suggestions were taken into consideration in the final publication, including changing the name of the chapter from 'dental infections' to 'oral and dental infections' as well as consulting local and national guidelines for the use of antibiotic prophylaxis before dental procedures. Guidance on which dental conditions and infections are appropriate for antibiotic treatment was also provided. Additionally, two articles written by FDI experts were cited in WHO's publication.
FDI commends WHO for highlighting the very important topic of antibiotic resistance and stands ready to support further efforts to tackle this issue. Health professionals around the globe are encouraged to share this publication as widely as possible to counter antibiotic resistance and ensure a healthy future for all.
 
Access the WHO AWaRe antibiotic book
Learn about the FDI Antibiotic Resistance in Dentistry project