Enroll for the free WHO online course on noma
Take the World Health Organization free online course to learn about noma, its risk factors and how health professionals can help to prevent it.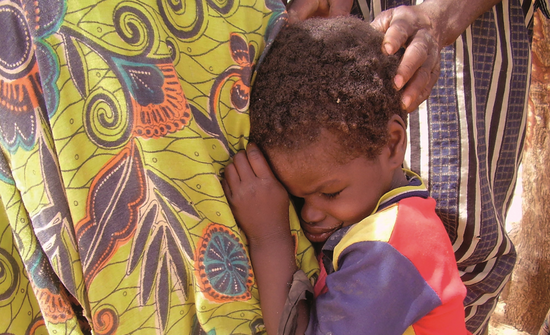 Noma is a noncommunicable necrotizing disease that starts as an ulcer in the mouth and can rapidly destroy the tissues of the mouth. It typically affects children between the ages of 2 and 6 years who suffer from malnutrition and live in extreme poverty. 1 Unfortunately, up to 90% of noma patients die within two weeks of the onset of the disease if they don't receive the appropriate care and treatment in time.2 Patients who survive are at great risk of secondary complications and often face stigma and discrimination. Early detection of noma can help halt its progression through basic care, nutrition, oral hygiene and antibiotics. Therefore, it is essential for oral health professionals to learn about this disease so that they can help to prevent noma through providing good oral hygiene advice and treatment plans that suits the patients' needs.
Learn more about noma through the WHO free online course
WHO is currently offering a free online course entitled 'Noma: training of health workers at national and district levels'to provide information about the disease, and to increase the knowledge and skills of national and front-line health workers to help them prevent, identify and treat this disease. The course is available to take in English, French, Portuguese, and Hausa. Access it now:
English French Portuguese Hausa
Read the FDI Policy Statement on Noma
In 2022, FDI approved a Policy Statement entitled 'Noma – eradicating a preventable disease to save lives', which provides an overview of the disease, highlights risk factors and identifies the important role that all health and social care professionals can have in identifying, raising awareness and caring for people affected by noma, irrespective of where they live. In the Policy Statement, FDI called for the inclusion of oral health in all policies related to noma around the globe.
1. World Health Organization, Information brochure for early detection and management of noma, 2016 Available at: https://www.afro.who.int/publications/information-brochure-early-detect…
2. Médecins Sans Frontières, What is Noma?, Available at: https://noma.msf.org/